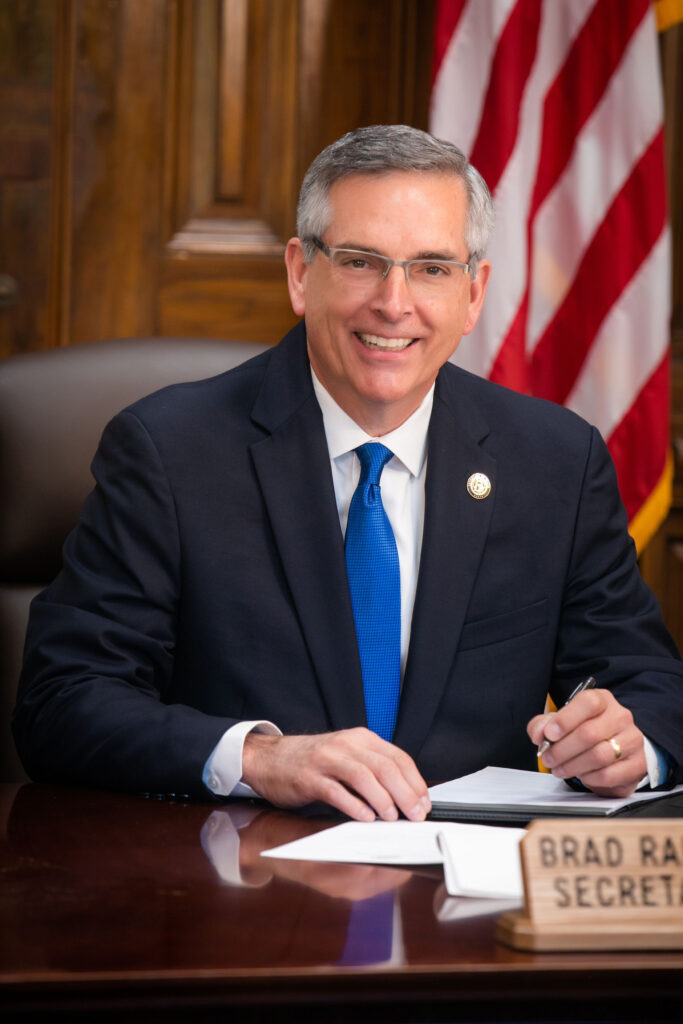 ATLANTA – More than 2.2 million Georgians have cast early ballots, a record-setting pace ahead of a midterm election, Secretary of State Brad Raffensperger said Thursday.
That's well above the nearly 1.5 million Georgians who had taken advantage of the early voting opportunity at this point in the early voting period ahead of the 2018 midterms.
"It's been going very smoothly, with very short lines," Raffensperger said during a pre-election online media briefing sponsored by the Center for Election Innovation & Research (CEIR), a nonpartisan nonprofit that seeks to build voter trust and confidence in elections.
Raffensperger and other Georgia Republican leaders have held out the record early-voting numbers as proof the controversial election-reform legislation the GOP-controlled General Assembly passed last year is not suppressing the vote, as Democrats have alleged.
Aunna Dennis, executive director of Common Cause Georgia, attributed the high early voting turnout to the thousands of baseless challenges to voter registrations that have been filed in recent months, particularly in Gwinnett County.
Also, many Georgians who have requested absentee ballots have yet to receive them, Dennis said.
"[High early voting turnout is] a reaction of folks not wanting to go through the hurdles of what could potentially happen on Election Day," she said.
The Gwinnett elections board dismissed more than 11,000 voter challenges last month.
While early voting totals are soaring, Raffensperger said the number of absentee ballots received thus far has been well below the 2020 election cycle, when many voters mailed in absentee ballots so they wouldn't have to go to the polls during a pandemic.
About 6% to 7% of votes cast so far have been absentee, which Raffensperger described as "normal" compared to two years ago, when absentees ended up accounting for 25% to 27% of the total.
Raffensperger said the Georgia Bureau of Investigation, Georgia National Guard, and Georgia State Patrol will be working on Election Day Nov. 8 to ensure voting is conducted safely.
The secretary of state's office will have a "poll worker protection tool" available in 85 of the state's 159 counties to handle reports of any problems poll workers might encounter, he said.
CEIR Executive Director David Becker said he expects Election Day around the country to go smoothly. But he said he's worried about what might happen after the polls close.
"We're already seeing extremist election deniers questioning … how long it will take to count the ballots," he said.
Becker said it could take days to determine the results in many areas of the country because so many races are likely to be close.
"It's going to be important to set expectations realistically," he said.
This story is available through a news partnership with Capitol Beat News Service, a project of the Georgia Press Educational Foundation.