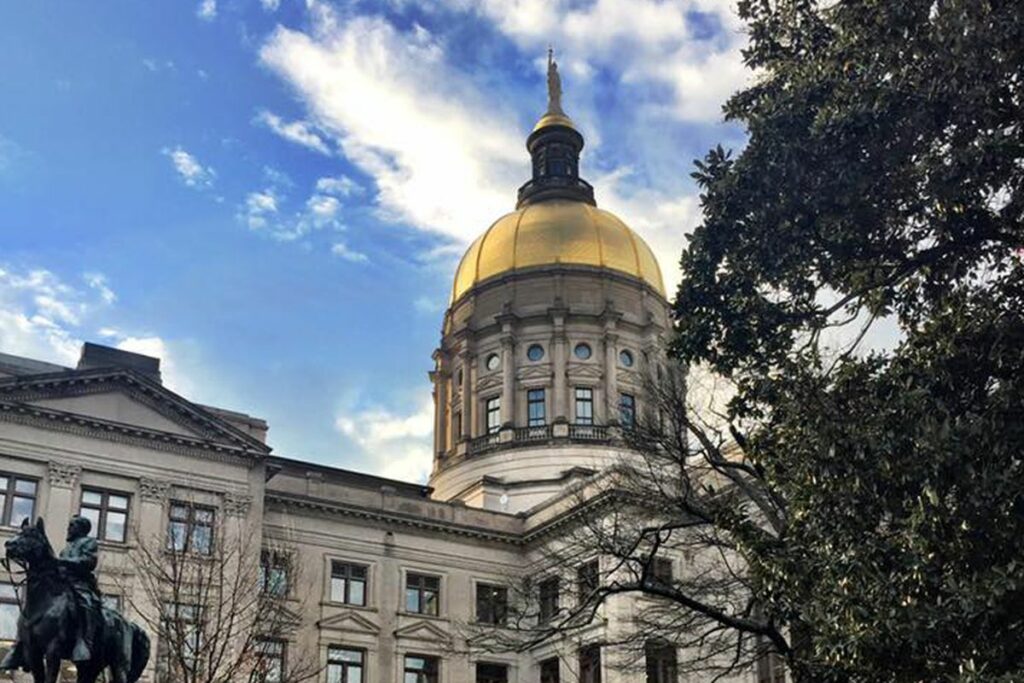 ATLANTA – Georgia House Republicans released a redistricting map for the lower legislative chamber Tuesday that appears to fall short of creating the five additional Black-majority districts ordered by a federal judge last month.
But the proposed map would create nearly two dozen House districts with white minorities that would give people of color – including Hispanic and Asian voters – an opportunity to elect candidates of their choice.
The three new Black-majority districts are all in the southern end of metro Atlanta, a part of the state U.S. District Judge Steve Jones focused on when he ruled the legislative districts the GOP-controlled General Assembly drew two years ago violate the Voting Rights Act. Black voters tend overwhelmingly to support Democratic candidates.
The new map moves House District 74 out of western Spalding and southern Fayette counties into southwestern Henry and southern Clayton counties. As a result, the district's voting-age population would shift from just 24% Black to 62.8% Black.
The map also shifts House districts 115 and 117 within Henry County, which has seen a large increase in its Black population since the 2010 Census.
House District 115's Black voting-age population would be 72.2% under the new map, up from a slight minority of 49.2% under the 2021 map. District 117 would see its Black voting-age population increase from 34.5% to 59.5%.
While no other House districts would shift from white majorities under the 2021 map to Black majorities under the proposed map, more than 20 districts either would have Black voting-age populations close to 50% or significant numbers of Hispanic and Asian voters who if they choose could join forces with Black voters to elect people of color to House seats.
The proposed House map modifies the boundaries of 56 of the 180 House districts, stretching from Cobb and Gwinnett counties south through the metro region to Houston and Peach counties south of Macon.
A proposed redistricting map state Senate Republicans released on Monday is in keeping with Jones' order, adding two Black-majority districts to the upper chamber.
The judge also has ordered the General Assembly to create one additional Black-majority congressional district.
Lawmakers will convene until the Gold Dome Wednesday for the court-ordered special redistricting session. They'll have to act quickly to meet the Dec. 8 deadline Jones set for them to complete their work.