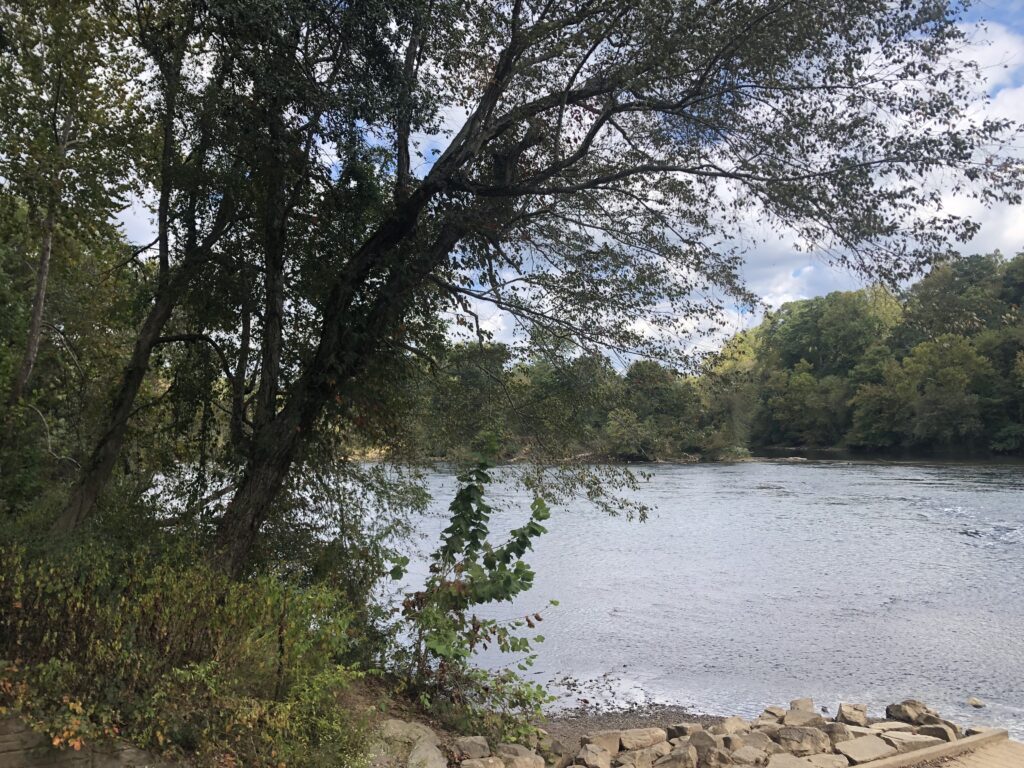 ATLANTA – Growing up, Linda Smith enjoyed swimming in the Canoochee River and resting on one of its white sandbars near her family home.
But by the 1990s, she and her family could no longer swim there because the water was covered with a thick, dark algal bloom – the product of runoff from Claxton Poultry, a chicken processing facility located upstream.
Smith and her sister became amateur environmental sleuths, documenting the violations and, in 2000, filing a lawsuit against the chicken company for its violations of the Clean Water Act. The lawsuit forced the company to pay for environmental clean-up in the region.
Smith described how the pollution of her family's beloved swimming spot led her to become an environmental advocate this week during a press conference held to celebrate the 50th Anniversary of the Clean Water Act, a landmark piece of federal legislation that, among other things, empowered American citizens to help enforce environmental laws.
"It's difficult for two old women who didn't have education on this kind of thing to provide the evidence," Smith said. She and her sister received assistance from scientists at Georgia Southern University. But they had to do much of the legwork themselves because they could not afford to hire experts.
"[We] crept around and … took videos of what we knew were violations. … It was quite a challenge," Smith said, noting they often had to film at night to get the evidence they needed.
To mark the Clean Water Act's anniversary and celebrate the efforts of everyday environmentalists like Smith, the Georgia Water Coalition this week issued a special version of its annual Dirty Dozen Report.
While the "dirty dozen" usually refers to the worst cases of pollution in the past year in Georgia, this year the report looks at how ordinary citizens like Smith pushed forward water protection using a provision of the Clean Water Act that allows citizens to sue polluters.  
"There are so many stories like Linda's where the Clean Water Act has given citizens a powerful tool to set things right," said Joe Cook, who wrote the report for the Athens-based Georgia River Nework. "In Linda's case and in so many other cases … citizen groups have stepped in to force state and federal agencies to actually enforce the law."
Cook said the state has seen a flourishing of citizen-led environmental groups since the 1972 passage of the Clean Water Act. There are at least 30 citizen-driven water protection groups around the state, whereas there were no such groups prior to the Clean Water Act. For example, Claxton Poultry provided funding for Ogeechee Riverkeeper, a nonprofit group devoted to protecting the Canoochee and Ogeechee Rivers, as a result of the Smiths' lawsuit.
"The progress that has been made since then … has been remarkable," said Cook. "But we still have a lot to do to make all the state's water bodies swimmable and fishable."
Industrial pollution of waterways is one major concern. Some wastewater facilities use a system called the "land application system" to get rid of their pollutants. In this system, wastewater is sprayed into fields and forests so that it can soak into the ground instead of being discharged directly into a river or being sent to a wastewater treatment plan. While the land application system can be an improvement over wastewater handling systems, it still has flaws and can lead to pollution of groundwater and rivers.
After Dalton Utilities built such a system along the Conasauga River, state and federal regulators found that the wastewater spraying was polluting groundwater and the river and sued the company. Much of the polluted wastewater came from the area's famous carpet factories. The lawsuit resulted in a $6 million penalty in 1998 that was, at that time, the largest in the history of the Clean Water Act. Dalton Utilities also had to finance the upgrading of its sewer system.
Despite the success of the lawsuit, the problem has not been solved in North Georgia, said Rena Peck, executive director of the Georgia River Network. A group of chemicals known as PFAS or "forever chemicals" because of their staying power have also been sprayed on the fields along the rivers for decades.
"Today, these forever chemicals that have been linked to human health impacts can be found in the drinking water supplies downstream from Dalton," Peck said. The city of Rome and other cities, including Gadsden, Ala., are suing Dalton Utilities and carpet companies to recoup the millions of dollars the municipalities have spent to make their drinking water safe.
"We need to get ahold of these emerging pollutants and keep them out of our drinking water sources," Cook said.
This year's Dirty Dozen report calls on Georgia policymakers to focus on protecting the Okefenokee Swamp. Alabama-based mining company Twin Pines Minerals has applied for permits to set up a mine just to the east of the swamp. Currently, the application is before Georgia's Environmental Protection Division (EPD).
"EPD must deny permits for this risky project, and state legislators should act to permanently protect the Okefenokee," Cook said.
Cook also called on Georgia Power to dig up coal ash that is currently stored in unlined pits that allow for groundwater pollution. Georgia Power should move the ash to dry, lined pits that are away from water, he said.
This story is available through a news partnership with Capitol Beat News Service, a project of the Georgia Press Educational Foundation.