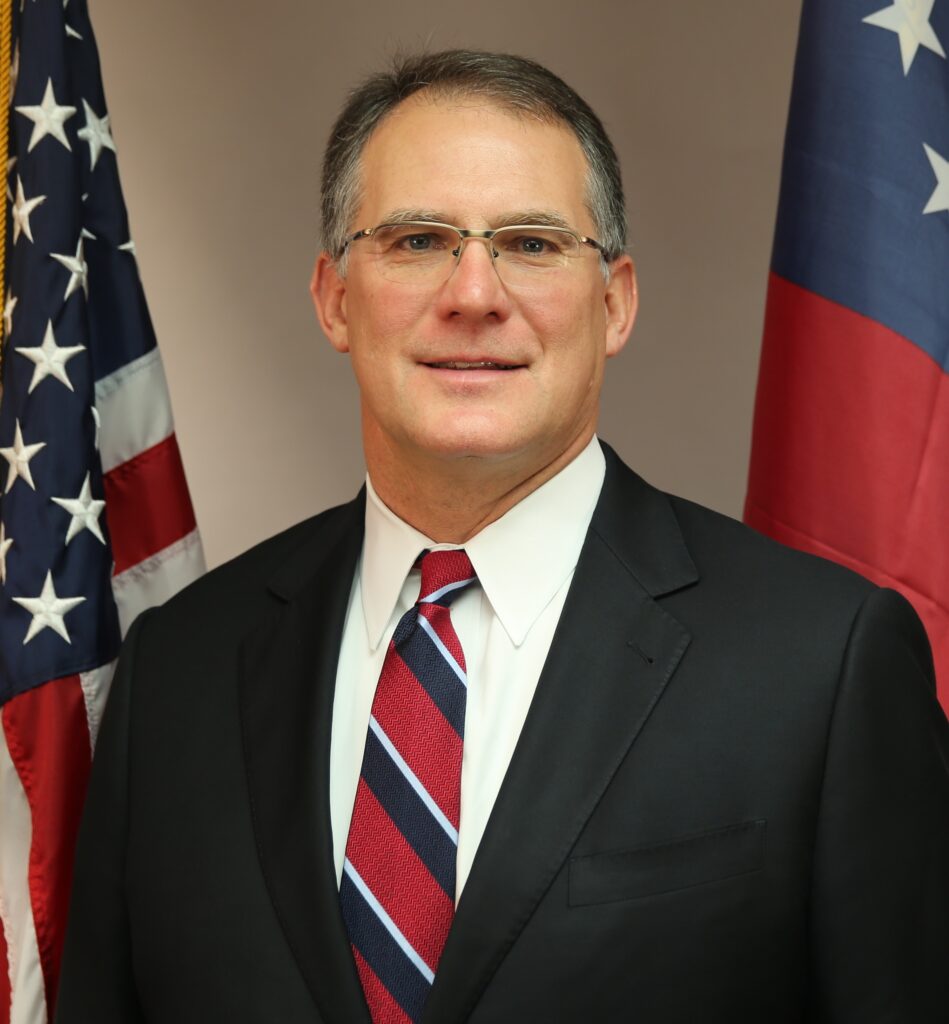 County police departments that work alongside city police and sheriff's offices in Georgia could be dissolved at local governments' choosing or by voters under a bill that passed out of a state Senate committee this week.
Senate Bill 317 would let local governments put to voters whether to abolish county police departments, which often operate jails or other services in tandem with other local law enforcement agencies.
It would also allow the General Assembly to place a local referendum on the ballot in a county election to let local voters decide the matter.
The bill passed out of the Senate Government Oversight Committee on Thursday by a 5-4 vote.
Sen. William Ligon, the bill's sponsor, said counties can currently vote to create their own police departments but not to end them. He said that shouldn't be the case.
He also noted only a handful of county police departments exist in Georgia, mostly in metro Atlanta.
Ligon, R-Brunswick, traced the bill's origin to a grand jury report last November condemning the Glynn County Police Department over alleged officer misconduct and poor coordination with the local sheriff's office. The report recommended letting voters decide whether to merge the county police department with the sheriff's department.
On top of those two agencies, residents in Ligon's district also fall under the Brunswick Police Department's jurisdiction, marking three overlapping law enforcement agencies in the same area.
"It's kind of like you have one body saying one thing and another body saying another," Ligon said. "Who should make that decision? … Maybe just put it to the people."
But opponents of the measure argue the state should not be involved so closely in local government affairs.
Those opponents include several Glynn County officials like Michael Browning, who chairs the county board of commissioners. He said the board already has authority to abolish the county police department and should be left to its own devices.
"This is a local matter that should be resolved at the local level by those elected to conduct the day-to-day business of Glynn County," Browning said at Thursday's hearing.
The nonprofit Association County Commissioners of Georgia also raised concerns over giving the state legislature too much power over county governments. ACCG Legislative Director Clint Mueller warned the bill's passage could open the floodgates for handing the state more control over local services like garbage disposal.
"This has never been done in the state of Georgia," Mueller said. "We're concerned if you do it here, what happens to other supplemental services in the future?"
But Sen. Randy Robertson, a retired major with the Muscogee County Sheriff's Office, said he wonders if having overlapping law enforcement agencies in an area is a waste of taxpayer money.
"Their tax dollars pay for the product," said Robertson, R-Cataula. "They shouldn't be layered upon layered upon layered upon by individuals doing the exact same job."
For his part, Ligon said the bill would only let the state legislature put a local referendum on the ballot, not dictate that local police forces be abolished.
"It's just a process to put it to the voters," Ligon said.
His bill now awaits consideration on the Senate floor. If passed and signed into law, counties could abolish police departments starting in 2022.