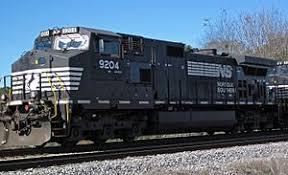 ATLANTA – Georgia lawmakers want more time to figure out how to raise more money to improve the state's freight rail network.
The state House Transportation Committee passed a resolution Thursday that would extend the life of the Georgia Freight & Logistics Commission until the end of this year. The General Assembly created the panel of legislators and logistics industry executives during last year's session and gave it until the end of December to make recommendations.
A seven-page report the commission released Thursday included a set of "action items" Georgia transportation policy makers need to address but that need more time to accomplish.
"The commission did a good job identifying issues and problems," said Rep. Kevin Tanner, R-Dawsonville, the commission's co-chairman, who also chairs the House Transportation Committee. "That's the easy part. Now, we've got to find solutions."
A key reason legislative leaders created the Freight & Logistics Commission was to look for ways to increase the role rail plays in moving freight across Georgia. Currently, only 27% of the state's freight moves by rail.
"Anything we can do to help move freight to our rail network is going to help with our traffic," Tanner said.
One of the commission's recommendations calls for legislation that would set aside a line item in the state budget for funding of freight rail projects. The proposal would not guarantee revenue for freight rail, which would remain subject to the annual appropriations process.
On Thursday, the House Transportation Committee approved a bill that would do just that.
The commission also identified a shortage of truck drivers for companies including Kia Motors and Shaw Industries as an obstacle to the smooth movement of freight, as well as a need to make more truck parking spaces available for drivers to stop and rest.
The panel also documented a huge gap in funding for freight rail in Georgia, with a 30-year unmet need ranging from $103.9 billion to $121.5 billion. The report suggested one way to lessen the gap would be exploring public-private partnerships.
Both the resolution to extend the commission's work through this year and the bill setting up a budget line item for freight rail funding now move to the House Rules Committee, the final step to put the measures before the full House.