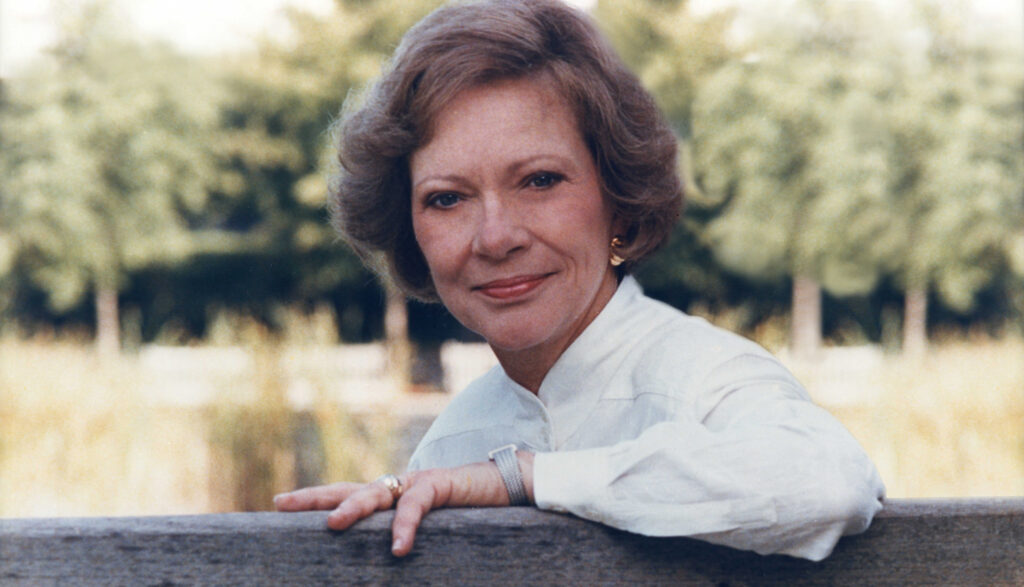 ATLANTA – All five current or former living first ladies said goodbye Tuesday to "one of the truly good people in this world," as a former aide to Rosalynn Carter described the former first lady during a memorial service at Emory University.
President Joe Biden and former President Bill Clinton accompanied First Lady Jill Biden and former First Lady Hillary Clinton to the service at Glenn Memorial United Methodist Church on the Emory campus. They sat beside former first ladies Laura Bush, Michelle Obama, and Melania Trump.
Rosalynn Carter died Nov. 19 at the age of 96 at the home she shared for decades with former President and former Georgia Gov. Jimmy Carter. Despite having entered hospice care last February, Carter, who turned 99 last month, traveled to Atlanta from the couple's home in Plains to attend Tuesday's service.
Friends and relatives of Mrs. Carter praised her commitment during and after her time at the White House to causes from mental health to caregiving to eradicating disease in poverty-stricken Third World countries.
But to son Chip Carter, her contributions were personal. He credited her with convincing him to enter treatment for drug and alcohol addiction, literally saving his life.
"My mother was the glue who held the family together through the ups and downs and thicks and thins," he said. "She believed in us and took care of us."
Journalist Judy Woodruff, who became a friend of Mrs. Carter after covering her career at her husband's side both in the Governor's Mansion and the White House, said she revolutionized the part first ladies play in American government and politics.
"What we witnessed was a first lady who saw her role as going well beyond the essential warm and welcoming host to being a close and trusted advisor, in essence an extension of the president himself," Woodruff said.
Longtime aide and friend Kathryn Cade talked about the extensive contributions Mrs. Carter made after leaving Washington.
"The issues that claimed her time and attention – mental health, support for caregivers, childhood immunization, problems of the elderly … were not glamours or sexy causes, yet she brought leadership to problems that impact millions," Cade said.
Grandson Jason Carter, who following Jimmy Carter's example by serving in the state Senate and running for governor in 2014, credited his grandmother with building the Carter Center "from an idea into a powerhouse for human rights."
In perhaps the most poignant moment of Tuesday's service, daughter Amy Carter read from a love letter her father wrote to her mother 75 years ago. She said she did so because he wasn't able to address the gathering. The couple was married for 77 years.
Georgia's current political leaders also attended Tuesday's service, including Gov. Brian Kemp, Georgia First Lady Marty Kemp, and Georgia's two U.S. senators, Jon Ossoff and Raphael Warnock.
Mrs. Carter will be laid to rest Wednesday in Plains.