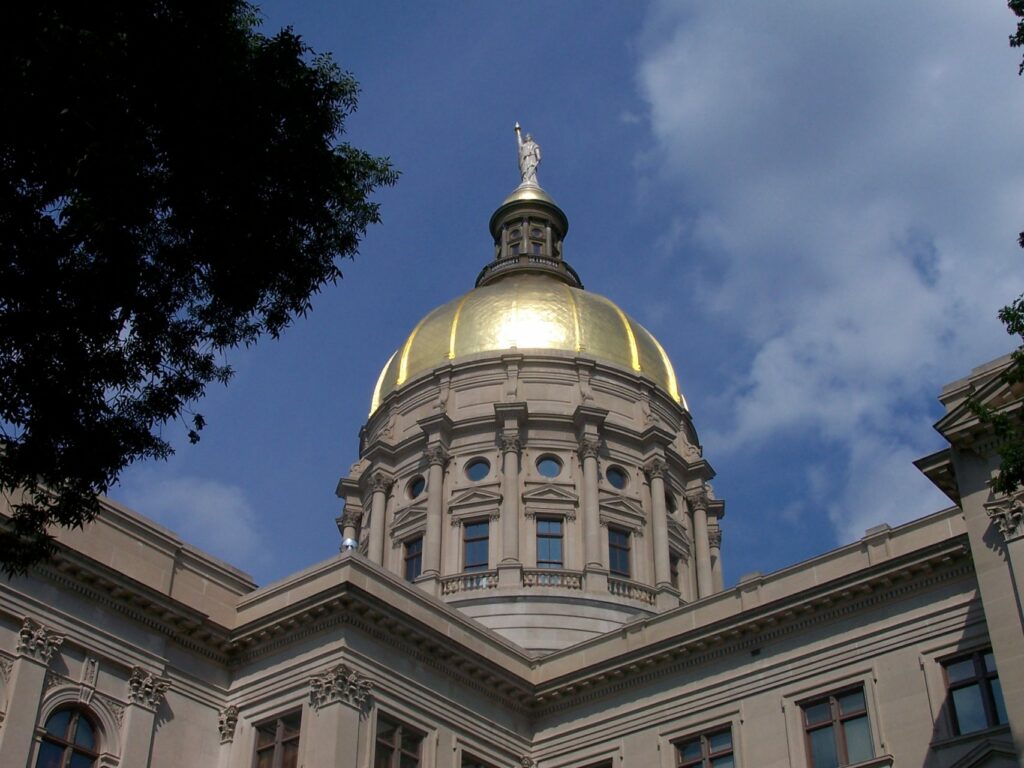 ATLANTA – A compromise bill to collect taxes on online sales overseen by large retailers like Amazon, plus the ride-share companies Uber and Lyft, was hashed out Thursday morning by a group of Georgia House and Senate lawmakers.
The measure, House Bill 276, would require sales taxes to be collected in Georgia on so-called "marketplace facilitators" that allow third-party companies to conduct business on their websites. If passed, lawmakers expect sales tax collections could increase by hundreds of millions of dollars and help shore up sluggish state tax revenues seen in Georgia so far this year.
Both chambers in the Georgia General Assembly passed the bill Thursday afternoon. It now heads to Gov. Brian Kemp's desk. If signed, tax collections would begin on April 1.
Along with retail giants Amazon, Google, and Walmart, the tax would apply to sales made on mobile apps run by Uber. Earlier versions of Thursday's compromise bill stalled last year in the legislature when Uber sought an exemption to the tax.
Senate Finance Committee Chairman Chuck Hufstetler, R-Rome, said the compromise bill nixes exemptions across the board. It would set up a structure to recoup taxes that Hufstetler said the Georgia Department of Revenue are already owed under state law, but are not being collected.
"There's no special breaks for anybody in it," he said.
However, Hufstetler said Uber does plan to pursue a tax exemption in a separate bill. Hufstetler said that bill would likely be filed in the House, but he did not know any details of it otherwise.
Uber warned that passing the bill could hit Georgian ride-share users with higher trip costs and decrease earnings for drivers. The San Francisco-based company wants legislation that would give a "reasonable alternative" to a tax.
"We agree that addressing inequities between online and brick-and-mortar retailers is an important issues," said Uber spokeswoman Evangeline Georgia. "However, if action is not taken to put a reasonable fee structure on ride-share in place, Georgians will end up paying one of the highest ride-share taxes in the nation."
Some lawmakers like Sen. Renee Unterman voted against the bill on grounds that it seemed too close to a tax increase to stomach. Unterman, R-Buford, said she would have backed the compromise bill if she felt more certain that lawmakers would also pass an income tax decrease later this session.
"I'm just concerned about it being a tax increase," Unterman said of the bill after Thursday's floor vote.
Hufstetler has argued the bill would only collect taxes already owed to the state, not raise a new levy.
Thursday's bill was settled in a conference committee of six House and Senate lawmakers including Hufstetler and House Ways and Means Committee Chairman Brett Harrell, R-Snellville, who was the original bill's sponsor. Harrell said the bill would allow the state and Georgia cities and counties to collect more than $100 million in additional revenue annually than is currently uncollected.
"It certainly will have an impact on the budget pressures we're all aware of," Harrell said from the House floor.
Other members of the conference committee included Senate Majority Leader Mike Dugan, R-Carrollton; Senate Minority Leader Steve Henson, D-Stone Mountain; Rep. Bruce Williamson, R-Monroe; and Rep. Matt Dollar, R-Marietta.
Resolution of the bill came hours before Kemp outlined his legislative priorities for the 2020 General Assembly session in his annual State of the State address on the House floor. His decision to order state government agencies to trim their budgets by 4% this fiscal year and 6% in the 2021 fiscal year has taken center stage as lawmakers look for ways to drum up more revenue in the legislative session that began Monday.
This story has been updated to reflect that the bill passed both chambers in the legislature.