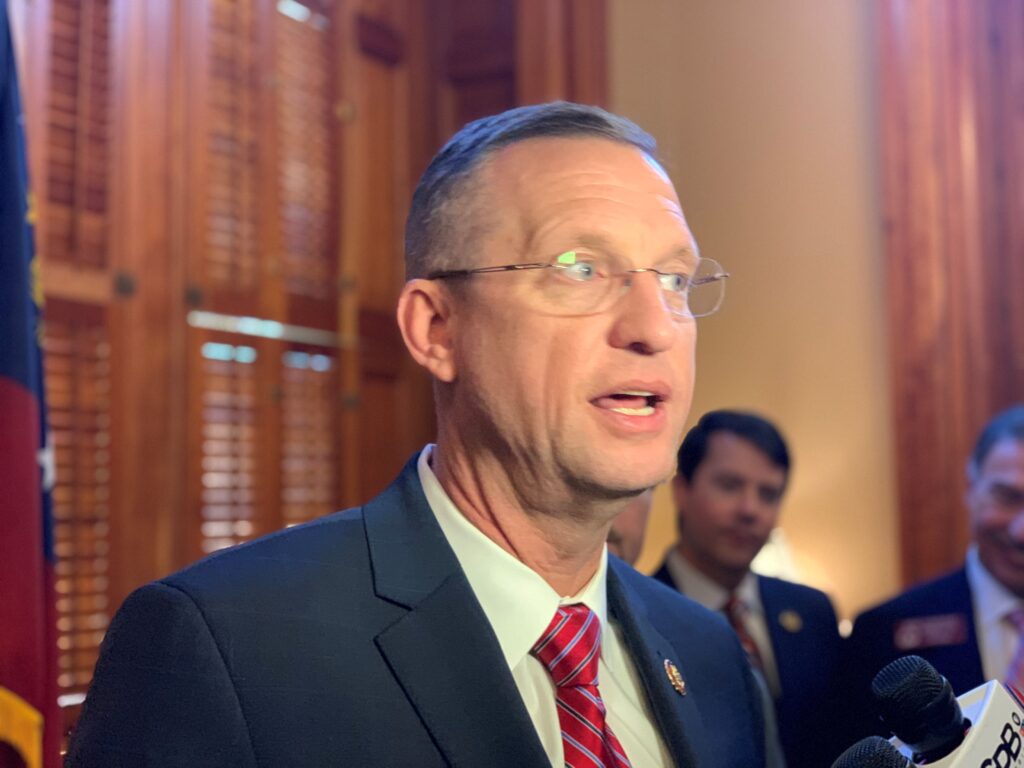 ATLANTA – The big announcement came as no shock to state Sen. Mike Dugan as he strolled into the Georgia Senate chamber Wednesday morning.
U.S. Rep. Doug Collins, a Gainesville Republican with a rising national profile and plenty of friends in the Georgia General Assembly, had just launched his campaign to unseat Gov. Brian Kemp's handpicked U.S. senator, Atlanta businesswoman Kelly Loeffler.
Threatening to split conservative voters at a critical moment in Georgia's political history, the news of Collins' candidacy sparked worry among many Republicans and glee from hopeful Democrats. But Dugan, the majority leader in the state Senate, was unfazed.
"It's the most non-surprising surprise ever," he said. "I don't think it's a problem."
But behind the scenes, many observers wondered if a battle between Collins and Loeffler could spell trouble for the Republican push to hold retired U.S. Sen. Johnny Isakson's seat.
A Baptist pastor and U.S. Air Force Reserve chaplain, Collins hails from a staunchly conservative part of the state and was President Donald Trump's pick to succeed Isakson. But Loeffler, who was chosen by Kemp last month to fill the Senate seat until a November special election, has millions of dollars at her disposal to wage a tough campaign.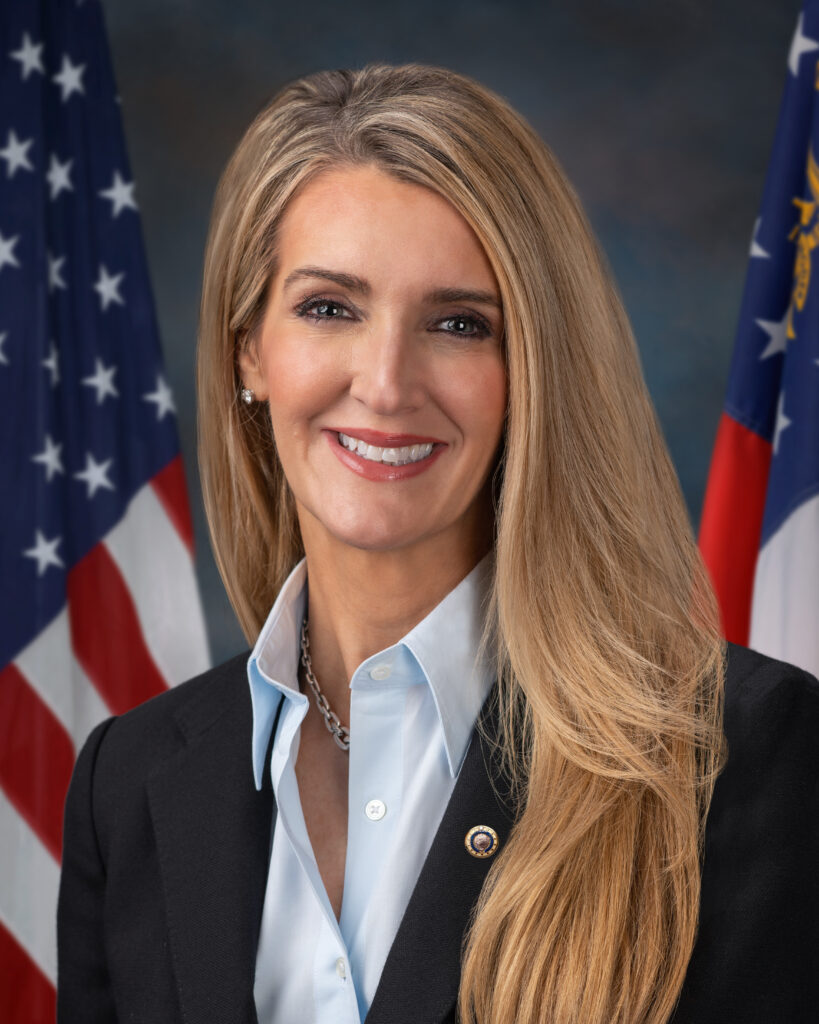 Charles Bullock, a longtime University of Georgia political science professor, said he's never seen anything in Georgia history quite like the race forming between Collins, Loeffler and whoever emerges as the Democratic frontrunner, on top of the other big-ticket battles in the 2020 elections this fall.
With Collins running for U.S. senate, three seats from Georgia will be up for grabs in the U.S. House of Representatives. Democratic state leaders are also pushing to flip the state House in their favor. Trump faces reelection as well.
More so than any other campaign, the battle between Collins and Loeffler could have deep ramifications for Georgia Republicans, according to Bullock.
"I would expect that once the dust settles, the loser will put on a good face and endorse the person who won," Bullock said. "But that might not satisfy the rank-and-file voters who continue to hold a grudge."
Amid much private consternation, Republican lawmakers at the state Capitol Wednesday kept up an air of confidence. Rep. J Collins, R-Villa Rica, said he supports Collins' decision and favors letting voters settle the matter.
"I think it's great," J. Collins said Wednesday. "If that's what he wants to do, I support him."
Powerful Georgia House lawmakers like Speaker David Ralston and Appropriations Chairman Terry England also had glowing words to say about Doug Collins when he appeared Tuesday in the chamber to deliver the morning prayer.
"He has stood by me when few would," said Ralston, R-Blue Ridge. "I don't forget things like that."
Meanwhile, Kemp and his allies in the state legislature stood behind Loeffler on Wednesday. She drew an endorsement from state Sen. Brian Strickland, R-McDonough, who is one of the governor's floor leaders.
"The last thing I want to do is join the Democrats to win an election," Strickland said.
Kemp himself rallied support for his pick in Loeffler, framing her as a businesswoman with a farming background and a political newcomer with "outsider" status similar to Trump's.
"She doesn't owe anybody anything in Washington, D.C.," Kemp said in remarks to the conservative Faith and Freedom Coalition Wednesday. "What she owes is her fighting for this state of Georgia, and that is what I told her to do when she got up there."
Circling the political fray is House Bill 757, a measure that could pave an easier path for Collins to best Loeffler by returning the race to a traditional party primary election.
Currently, special elections in Georgia are decided by free-for-all "jungle" primaries in which all candidates – Democratic and Republican alike – compete on the same ballot. If left unchanged, that election format has a high chance of leading to a runoff next January.
House leaders have not yet sent the bill to the floor after it passed out of committee Tuesday. Kemp has vowed to veto the bill if it clears the General Assembly, setting up what could be a major test of his support among state lawmakers.
On Wednesday, Dugan told reporters he wants Secretary of State Brad Raffensperger to weigh in on the matter first if the bill reaches the Georgia Senate. He added he has not yet taken the temperature of state Senate lawmakers to gauge whether they would vote favorably.
"How can we have the temperature when we haven't been in the room yet?" Dugan said.
For his part, Collins urged passage of the bill out of concern a November free-for-all election could hurt Republicans.
"Fighting ourselves and the left at the same time is a bad strategy," Collins said on Twitter.
Privately, some Democratic lawmakers said Wednesday they believe a traditional party primary would bolster chances for their Senate candidate to win – especially if the Republicans advance Collins, a partisan figure potentially less able to sway moderate voters.
But publicly, Democratic leaders said they're prepared for any scenario. State Sen. Nikema Williams, who chairs the Democratic Party of Georgia, said she supports the party-primary bill but only because she believes the change would give voters the most say in choosing the state's next U.S. senator.
"I think what 2018 showed us is that Democrats are ready to compete statewide," said Williams, D-Atlanta. "It doesn't matter what we're up against."