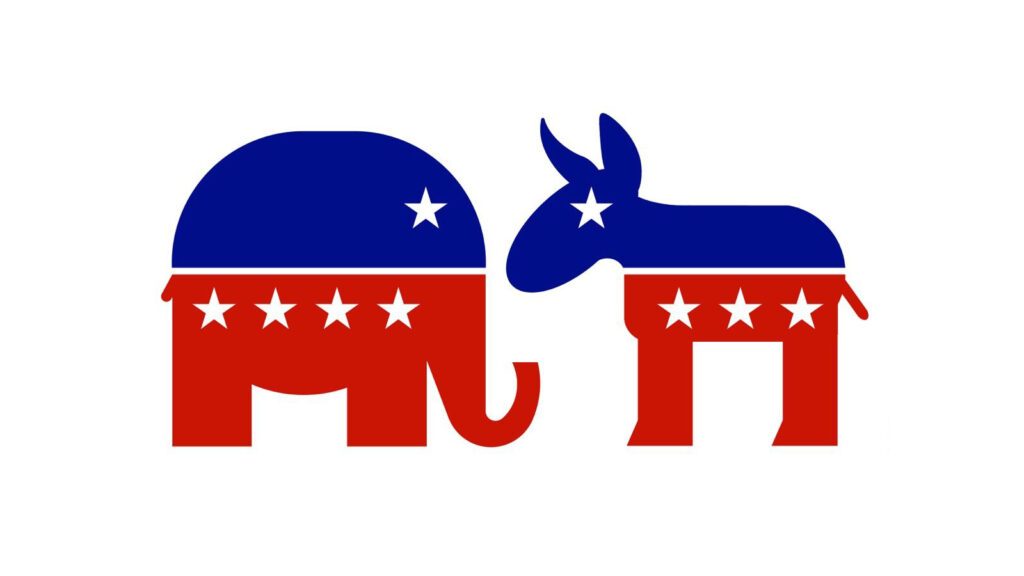 ATLANTA – Republican State School Superintendent Richard Woods defended his record on school safety, reversing pandemic learning loss and teaching about racism Monday against attacks from Republican challenger Alisha Thomas Searcy.
In a debate streamed by Georgia Public Broadcasting (GPB), Thomas opposed allowing teachers and other school employees to carry guns on school campuses unless they're members of law enforcement.
"I want teachers to focus on teaching … and let's leave law enforcement and physical protection of our students and our educators to the professionals," she said.
Woods said arming school employees is but one option some local school boards have considered.
"When you look at school safety, it has to be comprehensive," he said. "One of the things [where] we have been very proactive is working with Governor Kemp to provide funding for either our schools individually or district-wide."
Woods said he and Kemp may propose legislation requiring funding for a school resource officer in every school.
Searcy also criticized Woods for not giving local school districts guidance on how to spend their federal pandemic relief funds.
Woods responded that COVID affected school districts across the state in different ways, so schools needed flexibility to make their own spending decisions.
Searcy also took aim at legislation the Republican-controlled General Assembly passed this year prohibiting the teaching of a series of "divisive concepts" in Georgia schools, including restrictions on how racism is taught.
"Education as a whole has been politicized," she said. "Teachers in our state are frustrated. They feel unheard and unseen. And the last thing they needed was a policy passed by the state superintendent and now a law passed in the legislature that further demonizes [and] disrespects teachers and ties their hand from teaching the very things that they've been trained to do."
Woods said Georgia schools do not shy away from controversial topics.
"If you look at our standards, we do talk about the Middle Passage [transporting slaves from Africa to America], slavery at various times and in U.S. history and around the world, thinking about the Trail of Tears, Jim Crow segregation," he said. "It's very important that we do teach the authentic history of our nation and the world."
GPB also streamed debates Monday between the candidates for Georgia agriculture commissioner and state insurance commissioner.
The Freedom to Farm Act Republican lawmakers pushed through the General Assembly this year dominated the agriculture commissioner debate.
The law makes it harder for neighbors bothered by bad smells, dust or noise emanating from a farm to file nuisance lawsuits by setting a two-year statute of limitation.
"It ensures that we protect the family farm," said state Sen. Tyler Harper, the Republican candidate for the agriculture post the GOP's Gary Black is leaving following an unsuccessful bid for the U.S. Senate.
But Democratic candidate Nakita Hemingway said a previous law the legislature passed during the 1980s actually protected farmers better than the new law.
"[The Freedom to Farm Act] allows chicken processing plants to spread industrial waste across farmland," she said.
Harper and Hemingway also tussled over who is better qualified for agriculture commissioner.
Harper – who grows peanuts, cotton, and timber, and raises beef cattle on his farm in Ocilla – said his experience as a seventh-generation farmer sets him apart in the race.
"Agriculture is who I am, what I am, what I'm about," he said.
Hemingway, a cut-flower farmer from Dacula, said as a licensed Realtor, she understands the land-use issues critical to protecting farmers' property rights.
Libertarian candidate David Raudabaugh of Marietta, who has founded multiple cannabis-focused technology startups, said he's the candidate in the best position to help Georgia take advantage of the economic and health-care opportunities the industry offers.
Republican Insurance Commissioner John King, who is seeking a first full term, said he inherited an office in disarray when Gov. Brian Kemp appointed him to the post in 2019 after his predecessor, Jim Beck, was indicted for fraud and money laundering.
King said he made improvements that not only sped up arson investigations but led to the recovery of more than $40 million in penalties from insurance companies, including a record $5 million fine his office levied against Anthem/Blue Cross Blue Shield for several violations of state law.
"We're getting this office back on track," he said.
Democratic challenger Janice Laws Robinson said King comes from a background in law enforcement and the military and has no experience in the insurance industry. In contrast, she said she is licensed in all lines of insurance.
"We deserve an insurance commissioner who is licensed, experienced, and knows how to navigate the insurance system," she said.
Both candidates pledged to work to increase the number of health insurance providers in Georgia to bring down rates and ensure compliance with a new state law requiring insurance companies to treat mental health coverage the same as physical health coverage.
This story is available through a news partnership with Capitol Beat News Service, a project of the Georgia Press Educational Foundation.