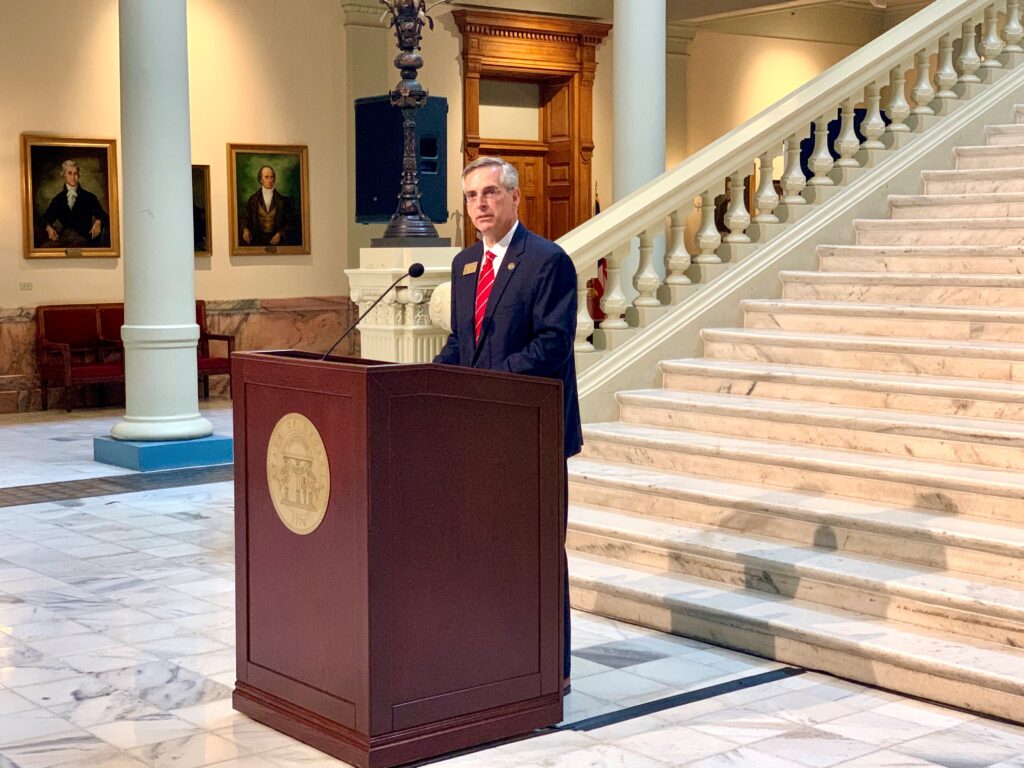 ATLANTA – Georgia Secretary of State Brad Raffensperger has stepped into the controversy over unauthorized access to election machines in Coffee County by allies of then-President Donald Trump's in efforts to overturn the 2020 presidential election results.
Raffensperger announced Friday that his office is replacing the election equipment in Coffee County to dispel any questioning of the accuracy of this year's election outcomes.
"To allay the fears being stoked by perennial election deniers and conspiracy theorists, we're replacing Coffee County's election machines," Raffensperger said.
"The investigation into the former Coffee County election officials who allowed the unauthorized access continues, and anyone who broke the law should be punished to its full extent. But the current election officials in Coffee County have to move forward with the 2022 election, and they should be able to do so without this distraction and the misinformation surrounding it."
Footage from security cameras at the Coffee County elections office from January of last year shows former Coffee County election officials allowing unauthorized individuals to access equipment that under state law should have been secured.
"Voters expect to be able to trust their election officials and we rely on Georgia's local election officials to follow the rules and laws that protect the integrity of Georgia elections," Raffensperger said.
Meanwhile, groups challenging in a broader lawsuit the use of touchscreen voting machines in Georgia rather than hand-marked paper ballots accused Raffensperger's office this week of dragging its feet in moving to investigate the Coffee County breach.
"We've never seen a voting system heist of this extent," said Marilyn Marks, executive director of the nonprofit Coalition of Good Governance. "The people who went into Coffee County imaged the touchscreen machines, the server, the large-scale scanner. They got end-to-end software and voting system data."
Plaintiffs in the lawsuit accused the secretary of state's office of becoming aware of the breach as early as last February but not taking action.
Raffensperger said Friday both the State Election Board and the Georgia Bureau of Investigation are on the case.
"If the ongoing investigation … uncovers violations of the law, those individuals should be prosecuted and punished to the full extent of the law," he said.
State officials previously replaced Coffee County's election management server and central scanner workstation.
The county also will be receiving 100 ballot-marking devices, 100 printers, 10 precinct scanners, 21 poll pads, and new flash cards and thumb drives in time for installation and testing before voting begins.
Raffensperger has opposed Trump's efforts to reverse Democrat Joe Biden's victory in Georgia in the 2020 election since early January 2021, when during a recorded phone call with the then-president, he refused to "find" the 11,780 votes Trump would need to carry the state.
This story is available through a news partnership with Capitol Beat News Service, a project of the Georgia Press Educational Foundation.