ATLANTA – Gov. Brian Kemp and nine other Republican governors have released a set of steps the Biden administration should take to combat the growing number of illegal immigrants flooding the nation's southern border.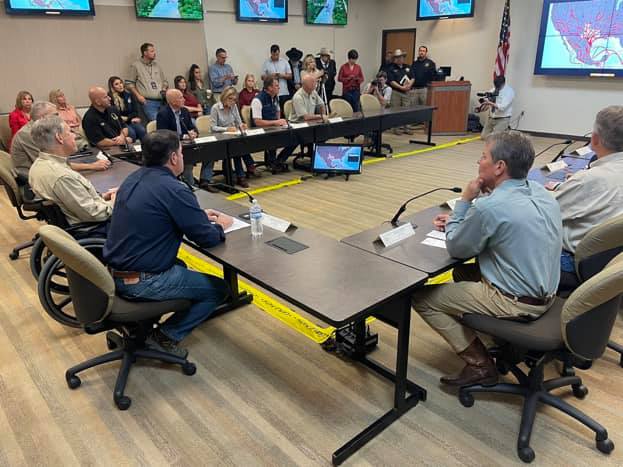 The GOP governors unveiled their proposals Wednesday during a trip to McAllen, Texas.
"From gangs and human trafficking to deadly drugs and crime, hardworking Georgians experience the consequences of the border crisis every day," Kemp said. "This administration must act now."
Kemp and his Republican colleagues complained that President Joe Biden has yet to respond to their request last month for a meeting to talk about their concerns.
Among other things, the governors are calling on the president to finish securing the border, deploy more federal law enforcement officers to that region and resume the deportation of illegal immigrants with criminal records.
The governors pointed to an almost 500% increase this year in border apprehensions, including about 9,700 detainees with prior criminal convictions.
Democrats accused Kemp of making the out-of-state trip to score political points with Republican voters ahead of next spring's GOP gubernatorial primary.
"While Kemp spends working Georgians' tax dollars to play political games, Democrats at every level are actually fighting for Georgia and working to move our country forward," said Scott Hogan, executive director of the Democratic Party of Georgia.
While in Texas, Kemp received an update from officers with the Georgia National Guard, which he deployed to the border earlier this year.
Texas Gov. Greg Abbott hosted the trip, which included Kemp and the governors of Arizona, Idaho, Iowa, Montana, Ohio, Oklahoma, South Dakota and Wyoming.
This story is available through a news partnership with Capitol Beat News Service, a project of the Georgia Press Educational Foundation.