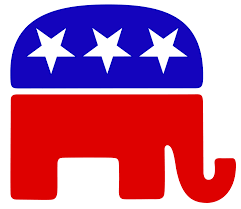 ATLANTA – Sharply divided Georgia Republicans will gather on Jekyll Island June 4-5 for the party's biennial state convention.
On one side of the split are loyalists to former President Donald Trump who believe last November's election was stolen from him and that Democrat Joe Biden is not a legitimate president.
"The Georgia Republican Party is the party of Trump," said Debbie Dooley, who became active in Georgia politics by helping to found the national Tea Party more than a decade ago.
On the other side are Republicans disappointed with but accepting of Biden's victory who believe dwelling on Trump's defeat is hurting the party's future prospects.
"Staying stuck with what happened in 2020 isn't going to win back voters we lost," said Buzz Brockway, a former state representative from Gwinnett County who ran unsuccessfully for secretary of state in 2018. "The vast majority of Georgians want to move on."
While Republicans who want to put aside last year's results are backing the re-election bids of Gov. Brian Kemp and Secretary of State Brad Raffensperger, those loyal to Trump are joining his call for mounting GOP primary challenges against the two incumbents.
Kemp, Raffensperger and Lt. Gov. Geoff Duncan refused to back Trump's attempts to overturn Biden's narrow victory in Georgia or support the flurry of lawsuits alleging voter fraud, all of which were eventually dismissed for lack of evidence.
Duncan was the most vocal in refuting the "Big Lie" that Trump actually carried Georgia, appearing frequently on national cable news outlets. The lieutenant governor announced two weeks ago he wouldn't seek a second term.
"Duncan seemed to take the Liz Cheney route and be very aggressive about it," said Kerwin Swint, a political science professor at Kennesaw State University, referring to the Wyoming congresswoman drummed out of House Republican leadership for voting in January to impeach Trump and condemning the Jan. 6 attack on the U.S. Capitol by Trump supporters. "He made himself unelectable."
Swint said Kemp appears better positioned for re-election than Raffensperger, who is being challenged for the Republican nomination for secretary of state by U.S. Rep. Jody Hice, R-Greensboro, and former Alpharetta Mayor David Belle Isle.
Kemp, on the other hand, has yet to draw a high-profile GOP primary opponent, although former state Rep. Vernon Jones, a Democrat turned Republican from DeKalb County, has entered the gubernatorial primary contest.
Charles Bullock, a political science professor at the University of Georgia, said the absence of a top-tier primary opponent could force some Trump loyalists to back the governor.
"If no strong person comes forward to run against him, there may not be any place to go," Bullock said.
But Dooley warned against underestimating Jones, who established himself as a strong supporter of Trump by appearing at the then-president's campaign rallies and echoing Trump's "Stop the Steal" message.
"Vernon Jones was fighting election fraud when Brian Kemp was sitting on the sidelines cowering," she said. "I have faith in Vernon Jones. He's charismatic, just like Trump, because both speak from the heart."
Dooley said the momentum going into the state convention is with the Trump loyalists. She started a group on Facebook dedicated to defeating Kemp and Raffensperger and said it's adding 200 members a week.
Several congressional district Republican conventions around the state earlier this month passed resolutions condemning Duncan and Raffensperger for not fighting to overturn Trump's loss in Georgia, and delegates at the 7th Congressional District convention in Atlanta's northeastern suburbs also condemned Kemp.
Brockway conceded Raffensperger "is in for a fight" to recapture the Republican nomination for secretary of state. But he said Kemp is in better shape to win the gubernatorial nod.
The governor has taken a number of steps in recent weeks to build support inside the GOP. He got behind controversial legislation overhauling Georgia's election laws that is popular among Republicans, opposed a proposed Biden administration education plan to emphasize the existence of systemic racism throughout America's history and banned state agencies from requiring COVID-19 "vaccine passports."
Brockway said Kemp also deserves credit for keeping Georgia's economy open during the coronavirus pandemic, mitigating the losses suffered by Georgia businesses.
"I believe when the emotion dies down and people look at Governor Kemp's record, there's a lot for Republicans and independents to be proud of," Brockway said.
"He's made every conservative move he possibly can," Swint added. "[But] he's still going to suffer some blowback. … Trump hates him because he wouldn't overturn the election."
The divisions among Georgia Republicans have Democrats salivating at their prospects for 2022.
"Less than a year out from their primaries, the Georgia GOP is an absolute mess," said Rebecca Galanti, a spokeswoman for the Democratic Party of Georgia.
"As the Georgia GOP drives itself off the rails to please the far right, Georgia Democrats will be laser-focused on the issues that actually matter to Georgians – helping communities recover, expanding access to affordable health care and growing economic opportunities here at home."
But Swint said Democrats will have to be careful to keep to the center politically and not stray too far to the left.
"There's potential everywhere," he said. "[But] they have to handle it right and try to maintain their coalition of suburban Atlanta voters with other pockets around the state."