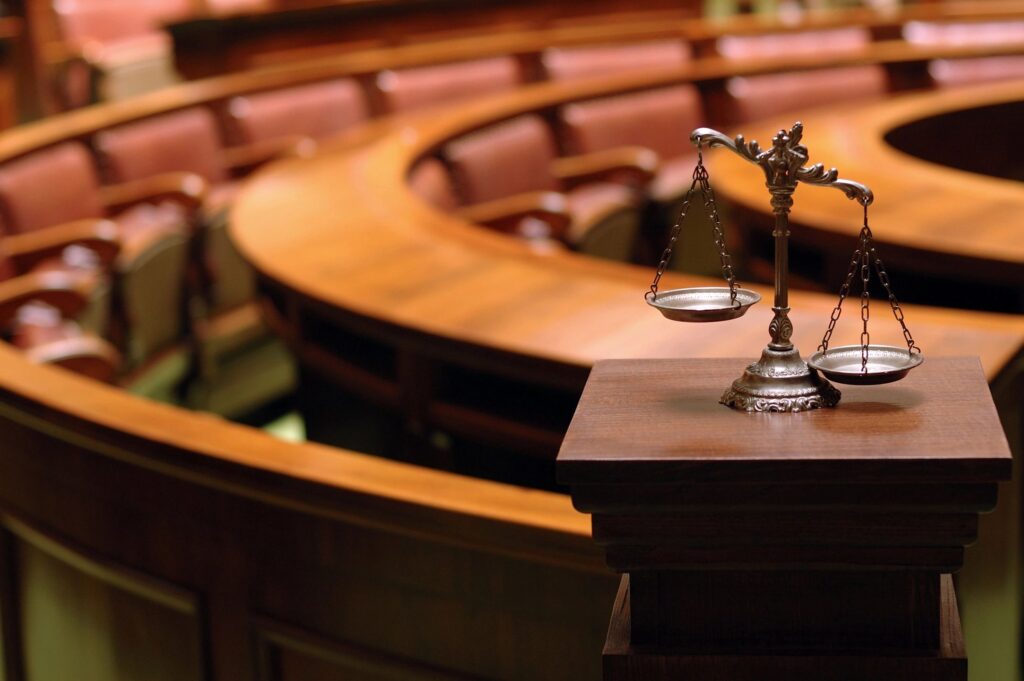 ATLANTA – It was eight minutes after midnight last April 5 when the Georgia Senate voted unanimously to compensate Kerry Robinson financially for spending more than 17 years in prison for a rape he did not commit.
One minute later, another unanimous Senate vote awarded financial compensation to Dennis Arnold Perry, who spent more than 20 years behind bars for two murders he did not commit.
Technically, the two resolutions gained final passage after the midnight deadline for the 40th and final day of the 2022 legislative session.
Waiting until the last moment to do right by the two men was a glaring example of the need to overhaul Georgia's system for compensating the wrongfully convicted, state Rep. Scott Holcomb said on the House floor earlier this month.
"That's not how this process should be handled," said Holcomb, D-Atlanta. "We've got to do better."
Holcomb's remarks came just before the House voted 157-17 in favor of his bill calling for a new system for compensating the wrongfully convicted.
House Bill 364 would create a five-member panel of experts in the criminal justice system, including a judge, retired judge, or retired justice; a district attorney, a criminal defense lawyer; and two attorneys, forensic experts, or law professors with expertise in wrongful convictions.
Georgians who have been exonerated of a crime for which they were wrongfully convicted, often through DNA evidence that was not available at the time of their trial, could submit compensation claims to the Wrongful Conviction Compensation Review Panel.
The panel would determine whether compensation is warranted, fix an amount of compensation, and refer its findings to a newly created Claims Advisory Board chaired by Georgia's secretary of state and including the state commissioners of human services, corrections, and transportation.
The board, in turn, would report the findings to the chief justice of the Georgia Supreme Court, who would include any recommendations for compensation in that year's state budget.
Compensation awards under the bill would fall between $50,000 to $100,000 for each year of wrongful incarceration, depending on the panel's judgment.
The new system would replace a process that requires the wrongfully convicted to find a legislative sponsor for a private compensation resolution and convince the House Appropriations Committee to pass it.
"HB 384 would remove much of the partisan politics from the compensation process and impose clear criteria for determining innocence and granting compensation," Blis Savidge, spokeswoman for the Georgia Innocence Project, an advocacy group that works to free the wrongfully convicted, wrote in an email to Capitol Beat.
"Rather than snap judgments being made by legislators based upon partial information conveyed in short legislative hearings, the Wrongful Conviction Compensation Review Panel would be composed of relevant experts and have research and investigative capabilities."
Molly Parmer, a Georgia Innocence Project board member, said 35 states and the federal government already use the compensation system proposed in Holcomb's legislation.
"It's been thoroughly vetted," she said. "It's modeled after those existing bills."
Parmer said there's nothing automatic about the new compensation system. The wrongfully convicted still would have to prove their cases warrant financial compensation but in a more appropriate venue, she said.
"Certainly, the experts will be in a better position to dole out compensation if they think it's warranted," she said.
The House passed similar legislation last year, also sponsored by Holcomb, but it died in the Senate. This year's bill is pending before the Senate Appropriations Committee but has yet to get a hearing.