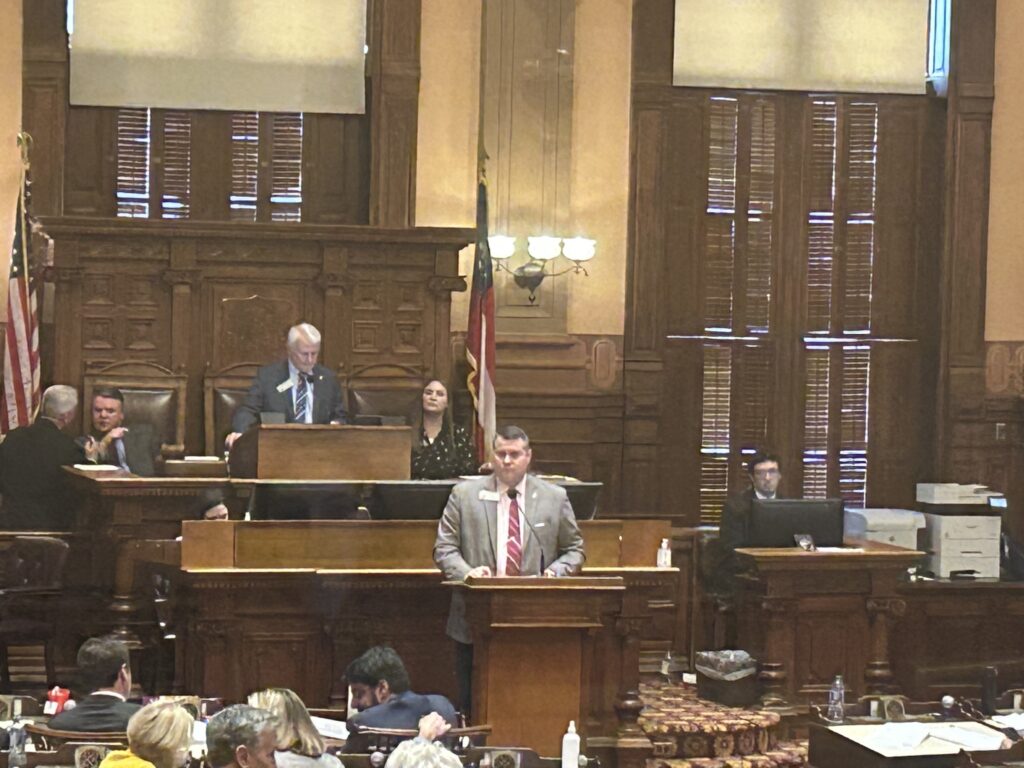 ATLANTA – The state House of Representatives handily passed a bill Monday aimed at bolstering school safety in Georgia.
The "Safe Schools Act," which has the strong support of Gov. Brian Kemp, passed on a 148-20 vote.
The bill, sponsored by Rep. Will Wade, R-Dawsonville, one of Kemp's floor leaders in the House, would require schools to conduct an intruder or active-shooter drill by Oct. 1 each year.
It would also require public schools to submit school safety plans to the Georgia Emergency Management Association as well as local emergency management and law enforcement agencies.
The legislation would create a mechanism for school employees to earn a "school safety and anti-gang endorsement" after completing a special training program. And it encourages colleges and universities to include training for future teachers in best practices for safe schools and deterring gangs.
Though the bill breezed through the House, it drew criticism from some Democratic lawmakers.
"Unfortunately, there is no evidence to indicate this bill is going to make our schools safer," said freshman Rep. Anne Allen Westbrook, D-Savannah. "It's just one more burden this body is putting on teachers and students in Georgia's public schools."
Westbrook cited a study conducted by researchers at Georgia Tech showing increases in anxiety and depression among students for 90 days after active-shooter drills.
"If we want to truly increase school safety, there are some proactive measures we could consider," she said.
Westbrook urged her House colleagues to pass bills that would increase punishments for allowing children access to guns or not adequately securing guns.
Rep. Stacey Evans, D-Atlanta, voted for the bill but also urged lawmakers to consider passing gun-control measures.  
"We have so many options at our disposal to not make this a reality for our babies and their teachers," Evans said.
Evans criticized Republican leaders for not giving gun-control bills hearings in committee this session.
Freshman Rep. Leesa Hagan, R-Lyons, a former teacher, spoke out in favor of the bill.
"It gives our children a tool so that if an unfortunately horrible act were to happen at their school, they know what they do," Hagan said. "They shouldn't have to do these drills, but the sad fact is these things do happen."
The bill will now move to the Georgia Senate for consideration.
This story is available through a news partnership with Capitol Beat News Service, a project of the Georgia Press Educational Foundation.