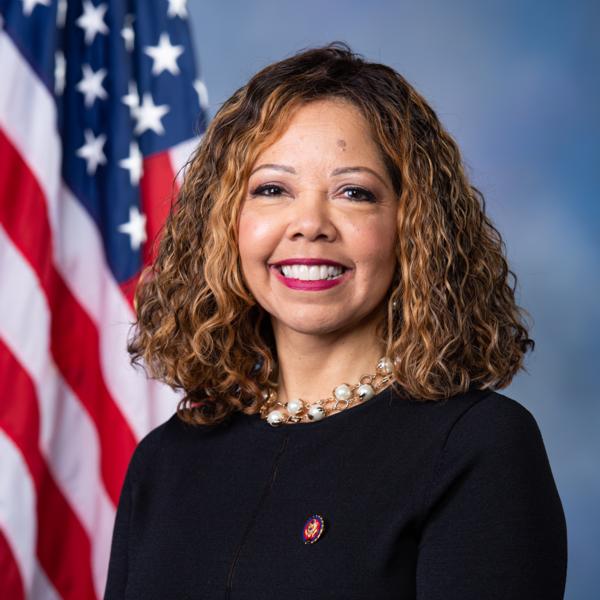 ATLANTA – U.S. Rep. Lucy McBath touted her family-friendly agenda Tuesday evening during a telephone town hall with 6th Congressional District residents.
McBath, D-Marietta, cited a list of legislative accomplishments, including a bill President Joe Biden signed earlier this year expanding insurance premium tax credits for Americans who lost their jobs during the coronavirus pandemic.
She also worked with congressional Republicans on bipartisan legislation including a package of bills aimed at reducing maternal mortality.
"We have the worst rate of maternal deaths in the developed world," she said. "This is absolutely unacceptable in the richest nation on Earth."
Improving child care has been one of McBath's top priorities in Congress. She cited a bill she introduced in 2019 that created an interagency task force to help states conduct criminal background checks of child-care workers and applicants.
McBath reminded listeners that the third installment of the expanded federal child tax credit Congress passed this year will go out on Wednesday. Part of a COVID-19 relief bill known as the American Rescue Plan, the legislation provides monthly checks of $300 for each child under age 6 and $250 for each child ages 6 through 17.
McBath said more than 100,000 children in the 6th Congressional District are eligible for the tax credit – 64% of the total.
"This is one of the most tangible ways we can support families and children," she said. "These are middle-class tax cuts for our working families."
On other issues, McBath said she supports the $1.2 trillion infrastructure spending bill now before Congress, Biden's Clean Energy Plan and proposed legislation expanding funding for a program that works to prevent domestic violence.
With the Republican-controlled General Assembly getting ready to redraw Georgia's congressional district lines this fall, McBath has a target on her back.
She captured the 6th Congressional District seat in 2018 after it had been in Republican hands for decades, and the GOP wants it back.
Four Republicans are competing for the GOP nomination to challenge McBath's reelection bid next year: Cobb County lawyer Jake Evans, former chairman of the Georgia Government Transparency & Campaign Finance Commission, former state Rep. Meagan Hanson of Sandy Springs, activist Suzi Voyles of Sandy Springs and U.S. Army veteran Harold Earls.
The 6th District covers east Cobb County, and the northern ends of Fulton and DeKalb counties.
This story available through a news partnership with Capitol Beat News Service, a project of the Georgia Press Educational Foundation.