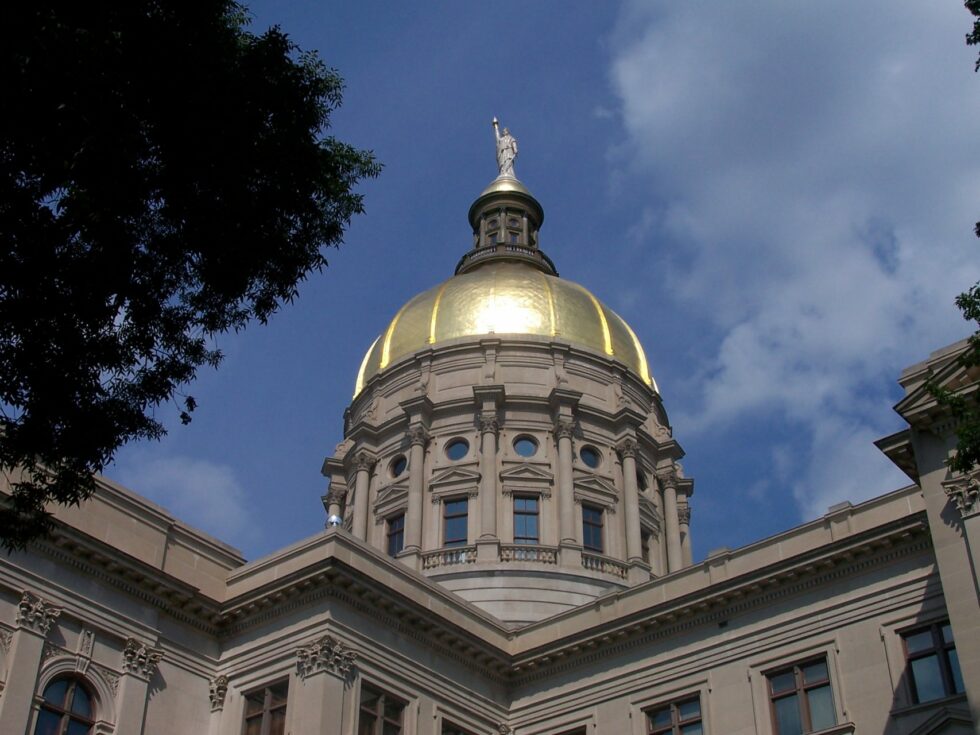 Gov. Brian Kemp signed several bills Monday to lower the age requirement for Georgia parents to adopt children from 25 to 21, create tuition waivers for foster kids to attend in-state universities and bolster legal protections for adopted children against abuse.
The six-bill package marked the latest move by Kemp and his allies in the General Assembly to cut red tape for Georgia families who wish to adopt children and help give older foster kids a leg up as they enter the working world.
During a bill-signing ceremony, Kemp highlighted improvements Georgia's foster-care system has seen in recent years through an increase in adoptions that have reduced the number of foster kids in state care from about 15,000 children in March 2018 to roughly 12,000 as of this past January.
"By making it more affordable to adopt, reducing bureaucratic red tape and championing the safety of children across our state, we can ensure that Georgia's children are placed in those homes in a secure and safer future for generations to come," Kemp said Monday.
Legislative leaders including Lt. Gov. Geoff Duncan backed legislation to lower the age for parents to adopt children to 21 and allow foster and homeless children to obtain tuition waivers from the University System of Georgia and the Technical College System of Georgia.
Kemp also signed legislation Monday to add more training for juvenile court officers, expand rules for parents under court-ordered alternatives care and require officials to report on a range of child-abuse treatment including abandonment, neglect, emotional abuse and exposure to chronic alcohol or drug use.
Additionally, Kemp signed bills to allow judges to issue arrest warrants for state foster-care workers, give courts more data on children in foster care and include a former foster child and current or former foster parents on the state Child Advocate Advisory Committee tasked with evaluating Georgia's child-protective services.
Former state Rep. Burt Reeves, R-Marietta, one of Kemp's floor leaders in the General Assembly who has pushed for adoption and foster-care legislation since 2015, said the newly signed bills add to other recent measures aimed at overhauling the foster-care system.
"Lives are being changed," said Reeves, who resigned his seat in the state House of Representatives recently to take a job at Georgia Tech. "Forever homes are being created for children who have had the roughest and the most difficult pathway imaginable, and families are growing."
Kemp signed separate legislation last month sponsored by Reeves to boost the annual tax credit for new foster parents from $2,000 to $6,000 annually for the first five years after adoption. He also signed a bill last year that prohibits foster parents from engaging in improper sexual behavior with children in their care, closing a loophole in state law.
Georgia lawmakers who joined Reeves in sponsoring the bills Kemp signed Monday included Sens. Chuck Payne, R-Dalton; Brian Strickland, R-McDonough; and Bo Hatchett, R-Cornelia; and Reps. Kasey Carpenter, R-Dalton; and Katie Dempsey, R-Rome.