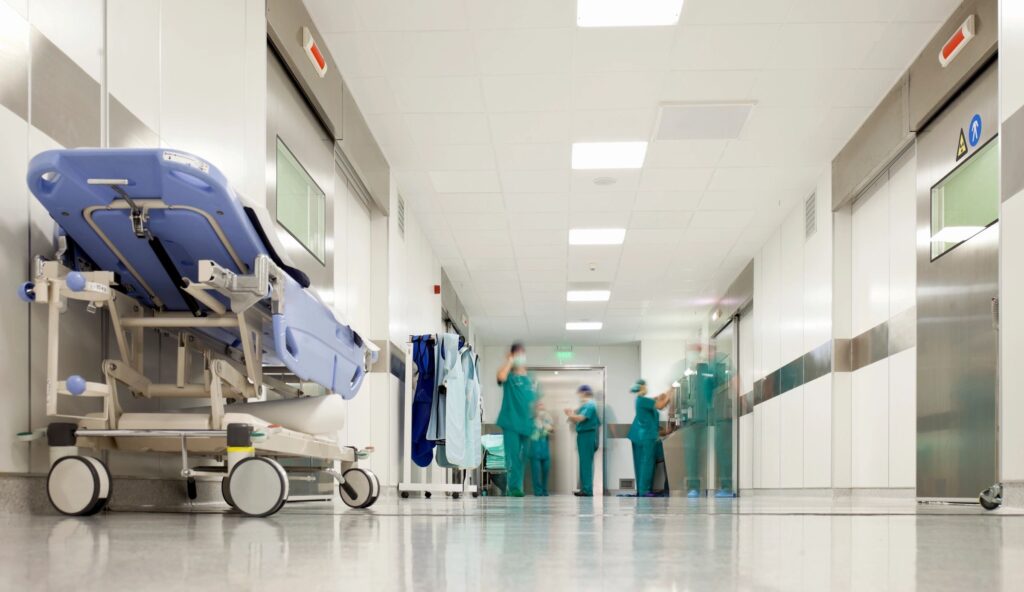 ATLANTA – A bill letting some family members visit Georgians in hospitals or nursing homes during health emergencies like coronavirus cleared the state House of Representatives Monday after an emotional debate.
The legislation, which passed 113-57 and now moves to the Georgia Senate, was revised numerous times as it went through the chamber's Human Relations and Aging Committee to address safety concerns expressed by hospital and nursing home administrators.
Under the scaled-back version of the measure the House passed, "legal representatives" designated to make decisions – which could include a family member – would be allowed to visit a hospital patient for up to one hour a day.
"Essential caregivers" – which also could include a relative – could visit nursing home residents for up to two hours daily.
From a practical standpoint, supporters said legal representatives or caregivers would pose no more of a health threat to the patients or residents they visit than the many facility staff who regularly come into their rooms.
"If we can have the myriad of staff coming and going into these facilities, why can't that one legal representative come in for one hour a day … that person who can help them make decisions and understand what they're going through?" said Rep. Jesse Petrea, R-Savannah, the Human Relations and Aging Committee's chairman. "That's what this bill does."
House Speaker David Ralston, R-Blue Ridge, supported the bill from an emotional standpoint. In a rare appearance in the well of the House, Ralston described how a young husband called him last summer asking if the speaker could help him gain permission to visit his dying wife, who was in the hospital. Ralston was powerless to help.
"He said 'goodbye' on FaceTime," Ralston told his House colleagues. "I hope you will send a message … to the people whose pleas and hurt and heartbreak we're trying to touch in some way."
But the bill's opponents argued hospitals and nursing homes have imposed necessary visiting restrictions to keep residents and patients safe.
"This is a feel-good, tug-at-your-heartstrings bill," said Rep. Debra Bazemore, D-Riverdale, the House's deputy minority whip. "However, I trust the medical professionals when they warn that to keep our loved ones healthy and safe, we will have to endure some precautions."
Rep. Ed Setzler, R-Acworth, the bill's chief sponsor, said he took the concerns of health-care professionals into account in working through the multiple revisions he made to strengthen the measure's protections.
"We've taken all this feedback and boiled this down to the core essentials," he said. "This bill gives the patient the right to have their next of kin at their bedside to make critical decisions."