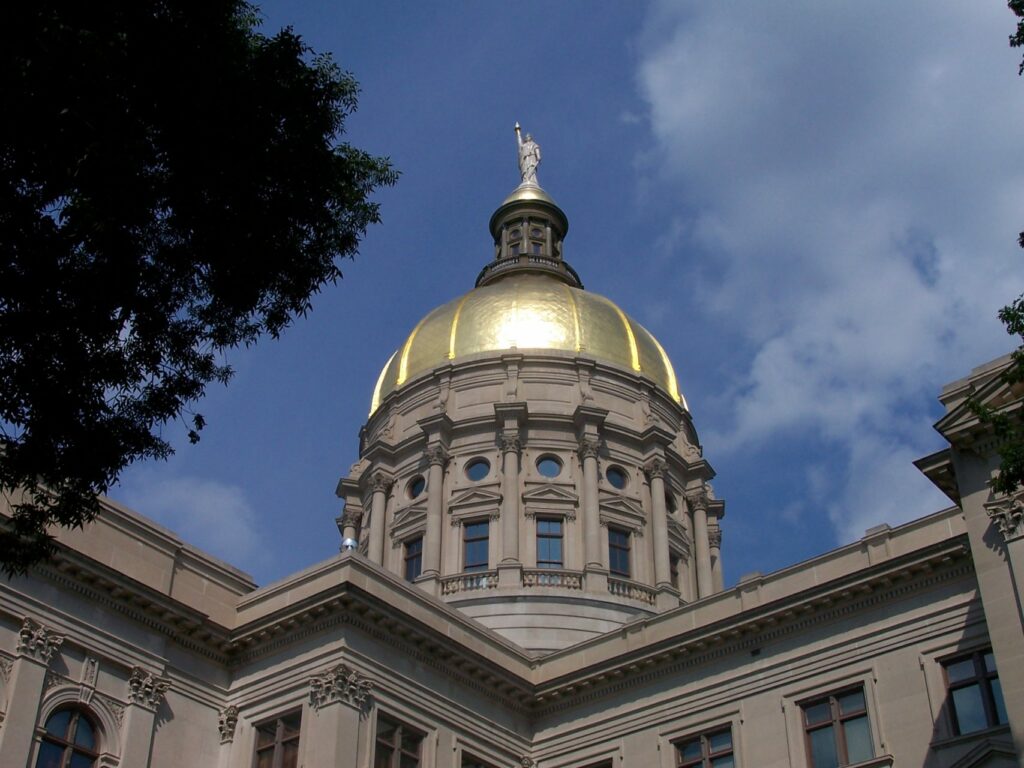 ATLANTA – A Georgia Senate committee Thursday tacked a fee favored by ride-share companies like Uber and Lyft onto a measure aimed at relieving income taxes for farmers hit hard by Hurricane Michael.
A proposed 50-cent excise tax for ride-share bookings cleared the Senate Finance Committee after some lawmakers questioned whether it should be added to legislation before the Georgia House of Representatives meant for such a different purpose.
The original meat of House Bill 105, sponsored by Rep. Sam Watson, involves an income-tax exemption for farmers receiving federal disaster aid payments to recover from the destruction the Category 5 storm brought to the heart of Georgia's agriculture industry in late 2018.
The excise tax, which acts like a flat fee, stems from separate legislation to collect sales taxes from third-party retailers like Amazon and Google that facilitate online transactions for other businesses.
That legislation stumbled last year amid opposition from Uber, which argued paying sales taxes would drive costs up too high for its riders and drivers. The San Francisco-based company supports paying the fee instead of a sales tax.
House and Senate lawmakers hashed out a compromise measure last month after pledging to give Uber an exemption in separate legislation.
An amendment brought to Watson's bill on Thursday proposes such an exemption, while separately charging Uber and Lyft a new 50-cent fee per ride for single-person bookings and a 25-cent fee for shared rides. The fee would also apply to other transportation companies like taxis and limousines.
Revenues would be dedicated to funding transportation infrastructure repairs and public transit upgrades. Sen. Steve Gooch, who pushed for the amendment to be added onto Watson's bill, framed the fee as a way to raise as much as $40 million a year for transportation projects, particularly in more isolated rural areas.
"This is an attempt to protect transportation," Gooch, R-Dahlonega, said Thursday. "We know we need more money. This is a way to do it without having to dip into the general fund."
Barring a quick passage of the fee into law, Uber and Lyft will be subject to the same sales tax collections that other big marketplace facilitators face starting on April 1.
"If action is not taken by April 1, Georgians will end up paying one of the highest taxes in the county on ridesharing – making trips more expensive for students, seniors, and commuters alike," said Uber spokeswoman Evangeline Georgia.
The combined Hurricane Michael-Uber fee bill by Watson passed out of the committee by a 9-1 vote. It heads next for the Senate floor.
A similar 50-cent fee on Uber and Lyft rides had previously been slated for inclusion in a measure sponsored by Rep. Kevin Tanner, R-Dawsonville, that seeks to drum up more funding for rural transit services.
On Wednesday, state officials announced farmers in in the southern part of the state could start applying next month to receive Hurricane Michael recovery funds as part of a $347 million federal aid package.