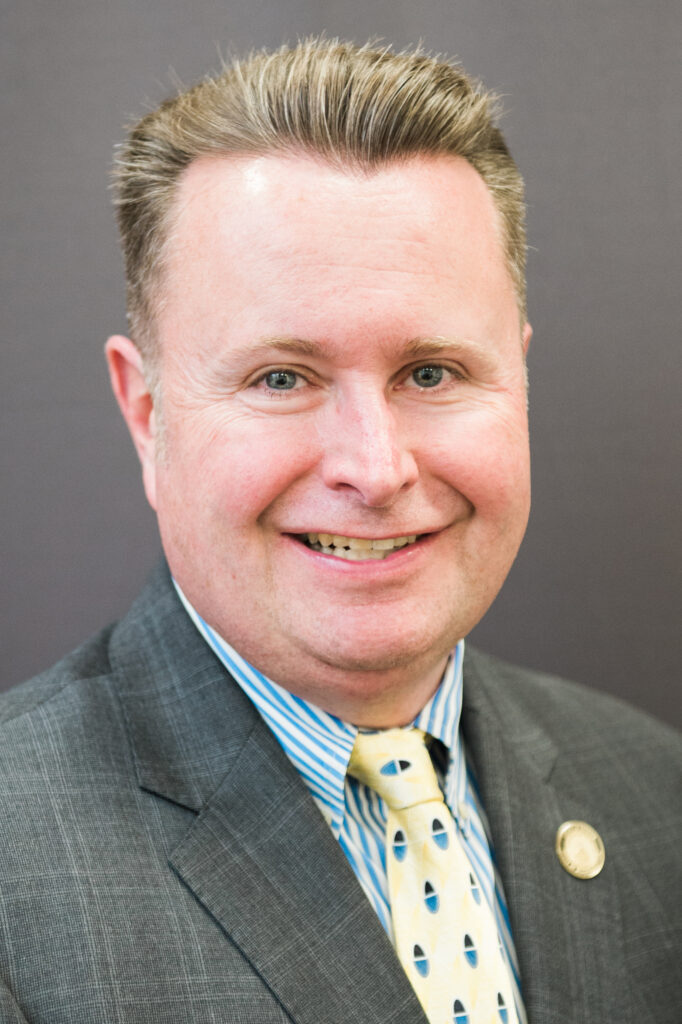 Ride-share companies Uber and Lyft would get an exemption from a newly imposed online sales tax in Georgia under a revived rural transit bill that stalled in the state legislature last year.
The tax carve-out has been tacked onto a reworked House Bill 511, which ran up against opposition last year over broad changes to several state agencies and a proposal to raise local sales taxes on for-hire transport services like taxis and ride-sharing.
Sponsored by House Transportation Committee Chairman Kevin Tanner, the bill originally included the 50-cent fee for ride-share trips but was amended last year to let counties levy their own sales taxes dedicated to public transportation. Uber representatives argued the company should not be subject to any sales tax in Georgia.
On Tuesday, Tanner unveiled his overhauled version of the bill that would impose the 50-cent fee, but only on condition that Uber receives an exemption to the online sales-tax measure Gov. Brian Kemp signed last week.
That measure aims to collect sales taxes on third-party "marketplace facilitators" that facilitate online sales such as Amazon, Google and Uber. It also stumbled last year amid opposition from Uber but gained the governor's signature Jan. 30 after state lawmakers settled on giving Uber an exemption in separate legislation.
"What we're talking about doing … is a big tax increase," said Tanner, R-Dawsonville, referring to the online sales-tax measure.
His rural transit bill, Tanner said, "makes it clear that [Uber] is not subject to sales tax."
Uber supports the bill and the flat fee, which would amount to lower charges overall. Imposing a sales tax would drive up prices for Uber rides, said company spokeswoman Evangeline George.
"Applying sales tax to ride-sharing apps would force consumers in Georgia to pay one of the highest taxes in the country on ride-sharing – which will make trips significantly more expensive for students who need rides home late at night, seniors taking rides to doctor appointments and commuters sharing rides to work," George said in a statement Tuesday.
Uber would need Tanner's bill to quickly clear the legislature and pass into law to avoid being included in the new online sales tax, which is set to start collections on April 1.
Tanner's bill faced a rocky road in the state legislature last year. After soaring through the House, it hit a wall in the Senate amid a high-stakes battle over a different piece of legislation that would hand control over Atlanta's Hartsfield-Jackson International Airport to the state.
It returned in revised form to the Senate Transportation Committee, whose members got a rundown of the bill from Tanner late Tuesday afternoon. No vote was taken to advance the bill to the Senate floor.
Beyond the ride-share fee, the bill would let counties raise their own sales taxes with revenues earmarked for local transit projects. It would also create a new state agency tasked with overseeing those projects via managers spread out across the Georgia in multi-county "mobility zones."
The new agency, called the Georgia Department of Mobility and Innovation, would also absorb many regional transit planning functions from several other state agencies. But unlike initially proposed, the bill now would not take over a few areas like the Georgia Regional Transportation Authority, which runs express buses.
That change, as well as other provisions meant to separate the new agency from the fledgling Atlanta-Region Transit Link Authority (The ATL), was done to appease state transit officials concerned about the cross-agency shakeup, Tanner said.
Additionally, Tanner's revised bill would include a tax credit for businesses that help set up work transportation for their employees. It would also launch a state-run pilot program providing shuttles people can use to get to work in Georgia's poorest counties.
Tanner stressed those tax credits could be easily rolled back if lawmakers determine they are not working as advertised since they would be pilot programs only.
"The idea here is let's try new things, new ideas, but if they don't work, we're not going to continue them," Tanner said Tuesday.
Tanner has framed his bill as a boost to transit options for low-income people and seniors living in isolated rural areas where it can be tough to get around. Those options might include ride-sharing services like Uber or small passenger shuttles.
The Georgia Council on Aging, which oversees the state's senior centers, supports the bill as a way give older Georgians better transit options in isolated rural areas.
About 200,000 seniors in Georgia have trouble driving or finding rides to make routine trips like doctor appointments and grocery stores, according to a 2018 report from the Georgia Health Policy Center.
This bill has been updated to clarify Uber's position on sales taxes and flat fees.