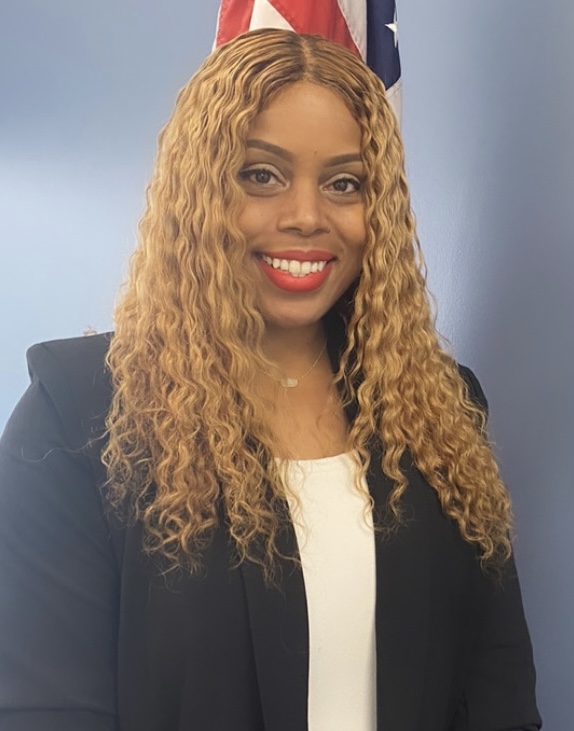 ATLANTA – Georgia native and insurance-industry veteran Simone Edmonson has been selected to serve as the state's new mental health parity officer.
Last year's landmark mental health legislation, House Bill 1013, created the position within the Office of Insurance and Safety Fire Commissioner. Edmonson started in the new role last month.
In her new role, Edmonson will be responsible for implementing many of the insurance-related provisions of the mental health act, including making sure Georgia health insurers cover treatment for mental health and substance abuse problems on par with how they cover physical problems.
"Parity requires our insurance to provide coverage for mental health and substance use disorders, and we want to make sure that our Georgians get that treatment and that it's fair," Edmonson said.
Watching family and friends face mental health struggles drove Edmonson's interest in the new role.
"I understand what [parity] can do and how important it is … that care is actually offered and care is not restrictive and not limited," she said. "It was near and dear to my heart when I learned about mental health parity."
Edmonson grew up in Savannah, where she attended Johnson High School, and then graduated with a bachelor's degree in community health education from Georgia Southern University.
She spent several years working in public health, including in a community lead-risk prevention program in Savannah, before going on to work in the insurance industry for more than two decades.
Edmonson gained project management skills as well as knowledge of contracts and insurance policies during her time in the private sector.  
"When I was offered this position, I was like 'Yes, this is something I can see myself doing,' " Edmonson said. "I've always been an advocate for mental health with my own family."
In her first month on the job, Edmonson has spent her time reviewing health plans for compliance.
She is focused on preparing a report that will be delivered to the governor and legislature in August about how health insurers are complying with the new mental health parity law.
If Georgians think they are not getting fair health-insurance coverage for mental health and substance abuse problems, Edmonson said they can file a complaint with the Department of Insurance on its website.
The mother of a daughter in her twenties, Edmonson said she recharges by going for long hikes, spending time with her family members, friends and pets, and reading. She recently hiked around Amicalola Falls in North Georgia.
Mental health is a problem that affects all communities in Georgia, Edmonson said.
"We have a melting pot, people coming from everywhere," she said. "When it comes to mental health [problems], there is no discrimination at all. It happens to all of us."
This story is available through a news partnership with Capitol Beat News Service, a project of the Georgia Press Educational Foundation.