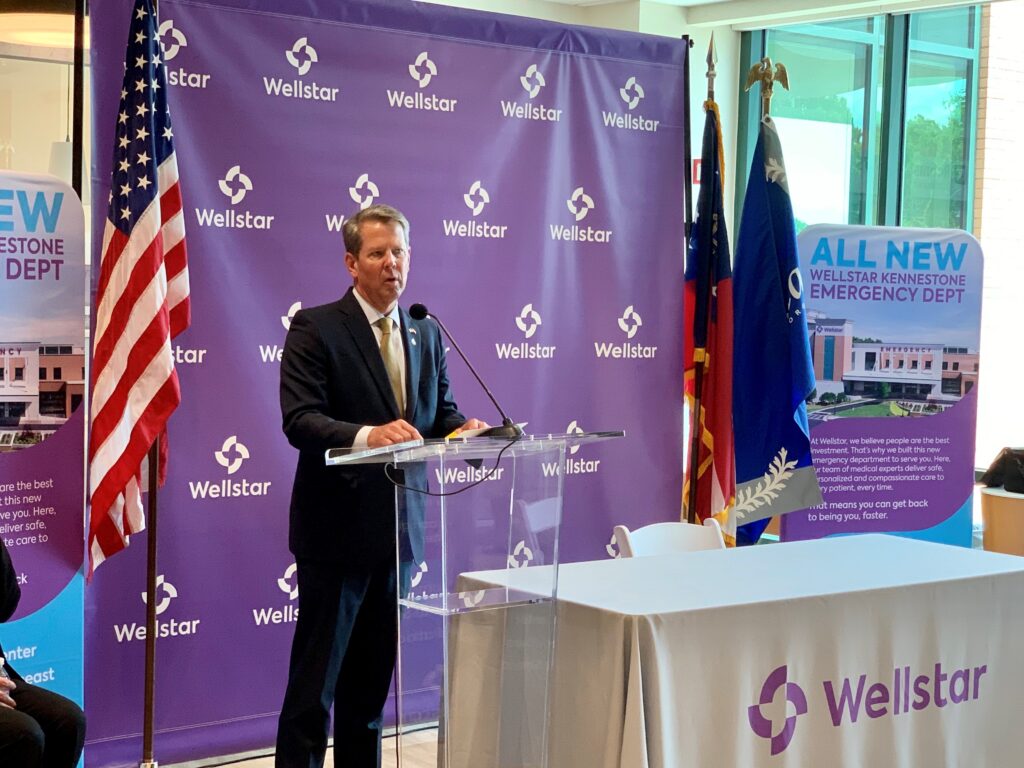 ATLANTA – Gov. Brian Kemp called on Georgia businesses Tuesday to join him in the fight against violent crime.
The recent rise in crime across the state, but particularly in metro Atlanta, poses a threat to Georgia's economy, Kemp told the state's top political and business leaders gathered in Columbus for the annual Congressional Luncheon sponsored by the Georgia Chamber of Commerce.
"If crime is rampant on the streets of your local community, businesses will look elsewhere, workforces will leave, visitors won't show up and investment will stop," he said. "Chambers of commerce … have a responsibility to speak up about crime and work toward meaningful solutions."
The growth in violent crime has become a high-priority issue for Kemp and legislative leaders in recent weeks. The governor announced last month that he would add addressing crime to the agenda of a special session the General Assembly will hold this fall to redraw Georgia's congressional and legislative districts.
Kemp also has committed up to $7 million from the Governor's Emergency Fund to help finance the activities of the state Department of Public Safety's Crime Suppression Unit.
Top legislative leaders also have floated proposals to combat violent crime. House Speaker David Ralston, R-Blue Ridge, has proposed putting $75 million toward boosting law enforcement and mental health services in Georgia.
Lt. Gov. Geoff Duncan, who presides over the state Senate, is calling for a $250 million tax credit to raise funds for crimefighting. The money raised through donations made in exchange for the tax credit would go to police officer pay raises, to hire more officers and to increase training.
Chris Clark, president and CEO of the Georgia Chamber of Commerce, said chamber officials have been working on the crime problem for the last several months.
"We know public safety impacts every one of our employees, customers, clients, families and suppliers," Clark said to Kemp after the governor finished his remarks. "You can count on us."