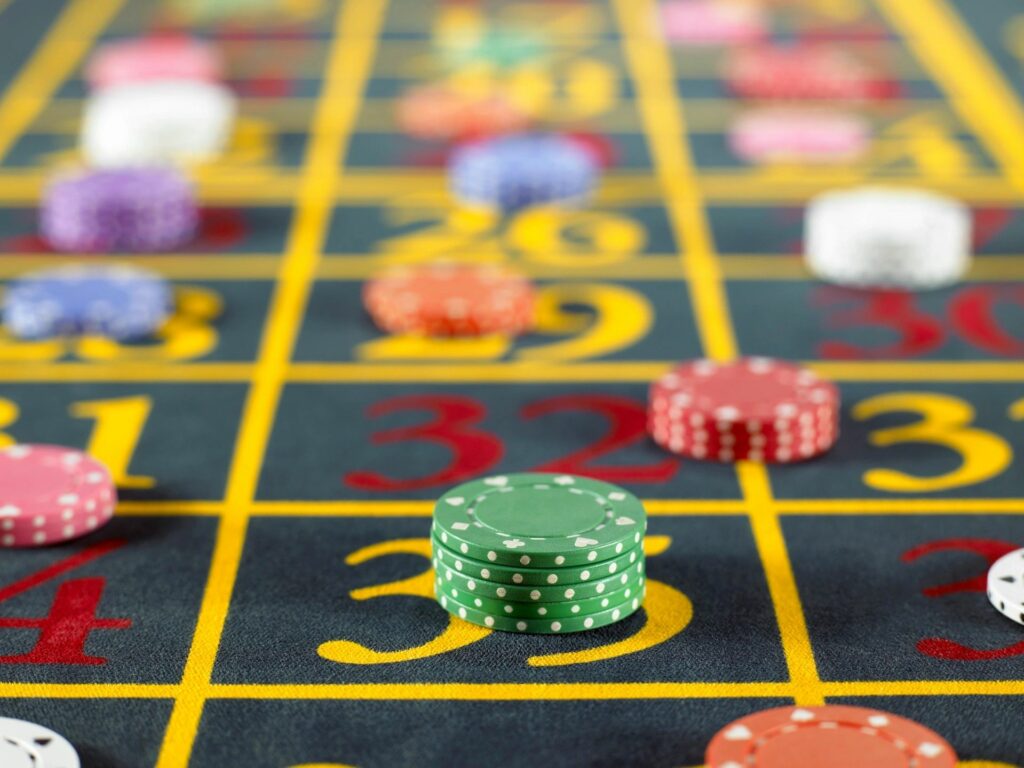 ATLANTA – Sagging state tax revenues are breathing new life into longstanding efforts in the General Assembly to legalize gambling in Georgia.
But with a little more than three weeks left before lawmakers convene for the 2020 session, the most passionate legislative backers of bringing casinos and horse racing to the Peach State haven't decided whether to add sports betting to the mix or whether to combine all of the gambling proposals into one package or tackle them separately.
"I do think there's momentum for something to happen this session," state Sen. Brandon Beach, R-Alpharetta, said last Thursday after the final meeting of a Senate study committee he chaired that held several hearings on legalizing gambling in its various forms. "We need further deliberation."
Beach's committee adopted a 13-page report at its final meeting summarizing the hearings it held last summer and fall to listen to supporters and opponents of legalized gambling. But it stopped short of adopting recommendations for the full Senate.
On the other side of the Capitol, a special committee the House of Representatives formed to look for new revenue sources for the state – primarily but not limited to legalized gambling – also has yet to reach any conclusions.
Beach and Georgia Rep. Ron Stephens, R-Savannah, have been prime movers behind efforts to pass a constitutional amendment legalizing gambling in Georgia that go back a half dozen years. Such constitutional changes require a two-thirds majority in the Georgia House and Senate and ratification in a statewide voter referendum.
Stephens has sponsored legislation calling for several proposed "destination" resorts to be built across the state, one in metro Atlanta and several others elsewhere in Georgia. While the projects would feature casinos, they also would include mixed-use development amenities such as shops, hotels and restaurants.
Backers of two specific casinos proposals pitched them to the two legislative committees. One would be built adjacent to the Atlanta Motor Speedway in Hampton, while the other is the brainchild of Columbus entrepreneur Bob Wright, who wants to build a casino resort along the Chattahoochee River between Uptown Columbus and Fort Benning.
"There's been substantial development along the river," Wright told members of the House committee Dec. 11 in Columbus. "Our goal is to continue that development in an area of Columbus that needs a lot of help. … It really needs an economic catalyst."
Beach has been the main driving force behind legislation to legalize pari-mutuel betting on horse racing. He has pitched the proposal as a way to generate jobs in rural Georgia by creating an equine industry that would foster hay and breeding farms.
Sports betting is the newest arrival of the three. It wasn't an option until May of last year, when the U.S. Supreme Court struck down a 1992 federal law that effectively banned commercial sports betting in most states.
Atlanta's professional sports teams – the Braves, Falcons, Hawks and Atlanta United – have come out publicly in favor of legalizing sports betting as a way to gin up fan interest.
But Beach said some lawmakers are hesitant to take the plunge into sports betting because it doesn't promise to generate much economic impact for the state.
Any sports betting bill Georgia lawmakers pass likely would be modeled after Tennessee, which has legalized online betting on sports. Unlike casinos and horse tracks, online betting doesn't require construction of any jobs-producing entertainment facilities.
"It doesn't create a lot of jobs," Beach said. "I want to create jobs and industry."
Another issue yet to be decided is how to craft legalized gambling legislation. Past efforts to get casinos and/or horse racing through the General Assembly have been taken up separately and have failed.
Stephens said he'd like to see a constitutional amendment that combines all forms of legalized gambling.
"If we're going to amend the constitution, we ought to look at it holistically rather than picking and choosing," he said.
While Stephens said House leaders are on board with a combined measure, Beach said senators have yet to decide.
Another potential sticking point is deciding how the state would use the tax revenue legalized gambling would generate.
Proceeds from the Georgia Lottery go toward the state's popular HOPE Scholarships and pre-kindergarten programs. But House Republican leaders are expected to push for dedicating some of the tax money to health care.
Stephens said the Georgia Medicaid program will need an influx of state funding if it is to pay for the expansion of coverage envisioned in a federal waiver request lawmakers have authorized Gov. Brian Kemp to pursue.
Even without an expansion, the state's existing program needs help simply to keep pace with enrollment growth, Stephens said.
"We've had to backfill $200 million to $300 million every year," he said.
Beach said the Senate would prefer to limit the distribution of gambling revenue to education but would be willing to consider health care as well.
Legalized gambling has been getting pushback on two fronts. Representatives of existing entertainment venues across Georgia argue casino resorts could corner the market on both performing artists and the audiences they would attract.
"A casino in Savannah or Columbus could affect smaller venues," said Heather Stanley, managing director of the Rylander Theatre in Americus. "Smaller venues that could get pushed out are economic drivers in their communities."
Advocates for faith-based groups have opposed all forms of legalized gambling as unhealthy for society.
"Even the industry acknowledges there are people who become problem gamblers," said Virginia Galloway, regional field director for the Duluth-based Faith and Freedom Coalition. "As we expand the market, that creates new gamblers. … They're not only ruining their lives but the lives of many others around them."
Galloway dismisses the argument that legislative passage of legalized gambling is simply the General Assembly giving the people the right to vote on the issue. She said gambling opponents lack the resources to fight deep-pocketed gambling interests in the advertising battle for votes.
But lawmakers have consistently used that argument to justify supporting a gambling constitutional amendment and passing the decision on to Georgians.
Where the General Assembly stands on legalized gambling should start to become clear soon. Stephens' House committee is planning a final meeting early next month just before the start of the legislative session.
Beach said the Senate plans to take a position just after lawmakers arrive under the Gold Dome.
"The first week of the session, we'll know where we're going," he said.