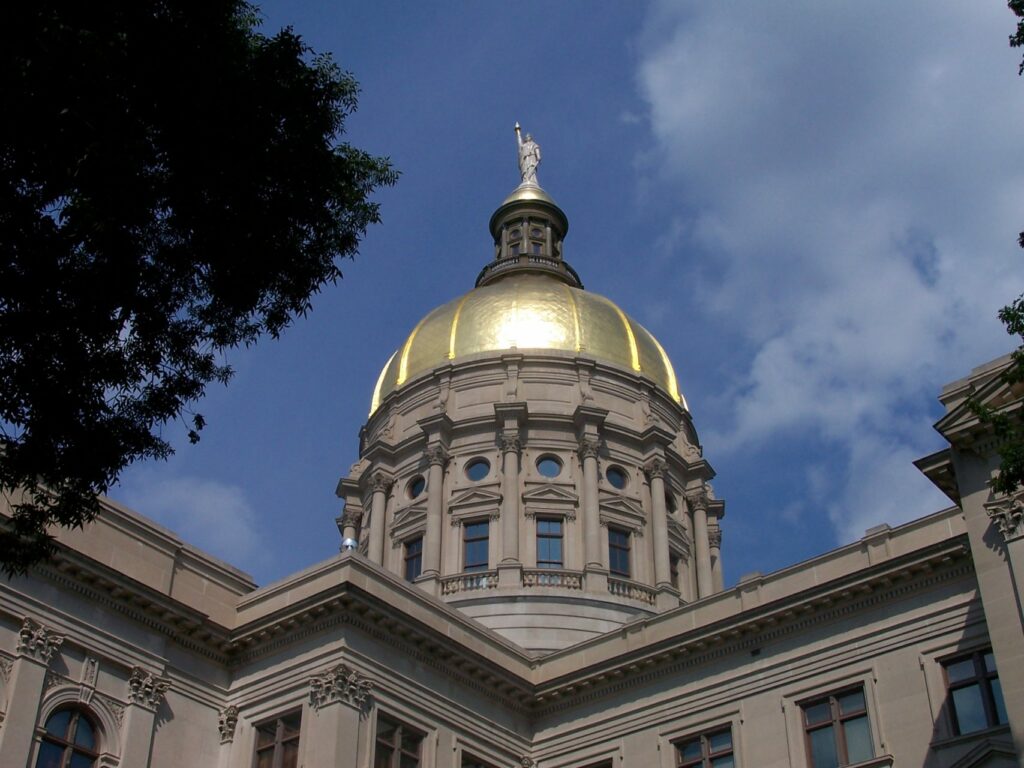 ATLANTA – The historic limestone and granite steps at the north and south entrances of the Georgia Capitol will get a makeover next year.
The Georgia State Financing and Investment Commission has released a request for qualifications seeking a contractor for the $1.5 million project.
Besides removing, repairing and reinstalling the steps, the work will involve installing concrete support walls, a waterproofing system, bronze handrails and floodlights. Workers also will repair the crosswalk at the base of the south stairs.
The Georgia Capitol has been designated as a National Historic Landmark.
Bids on the project are due Jan. 15. The work will begin at the end of the 2020 General Assembly session, likely in early April, with completion expected within 210 days.