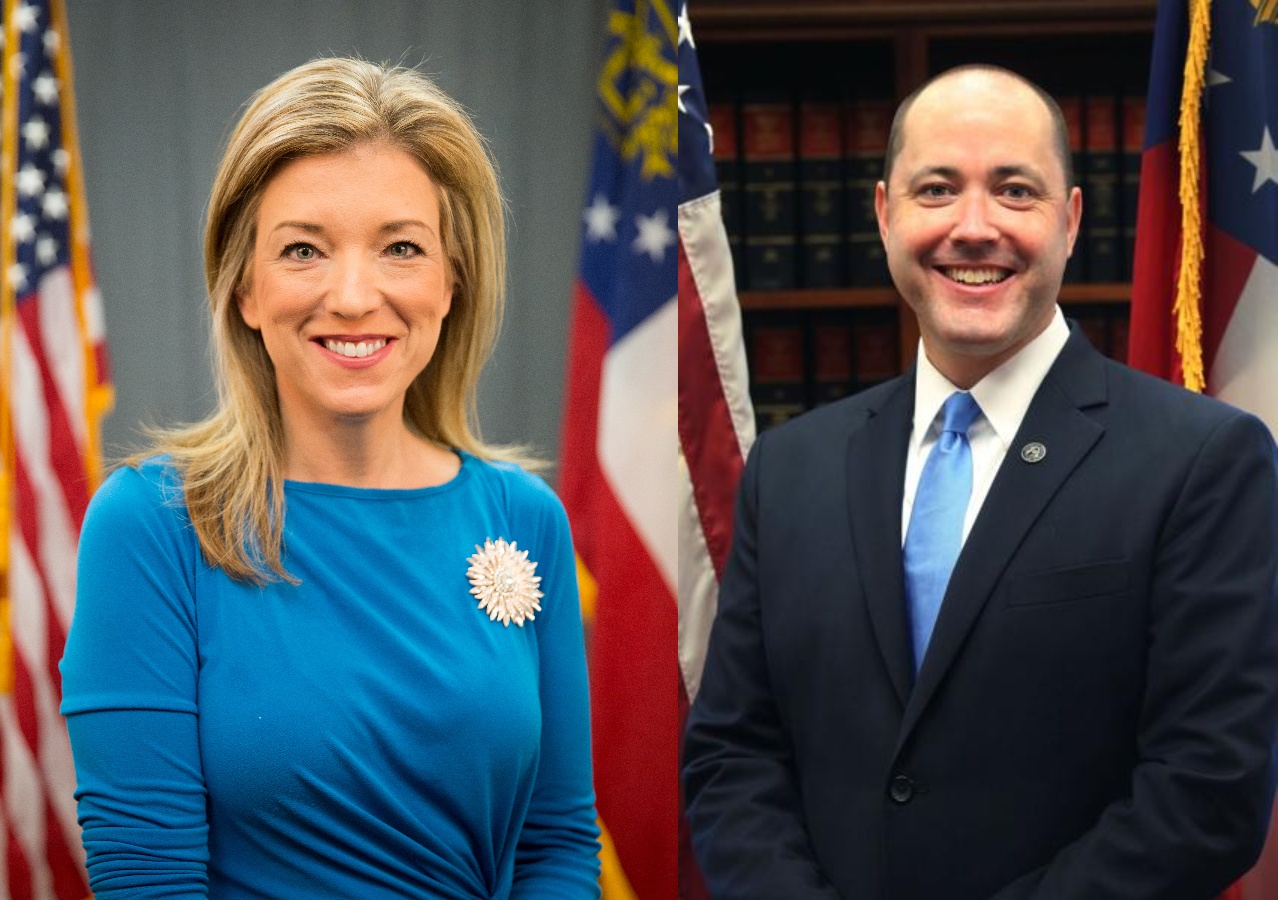 ATLANTA — Georgia's three candidates for the state's top lawyer job sparred over abortion, guns, crime and even oil pipelines during a Tuesday debate in Atlanta.
Much of the debate focused on how each would approach the state's controversial "heartbeat" abortion law, which outlaws most abortions after about six weeks of pregnancy.
Democratic state Sen. and lawyer Jen Jordan of Atlanta has been a vocal opponent of the law. She has previously indicated she would not enforce it if elected attorney general.
During Tuesday's debate, Jordan said she believes the Georgia abortion law violates the state Constitution.
"I think specifically what we have to look to is the right of privacy under Georgia's state Constitution, which was first identified in 1905," she said.
"I have stood up for the women of this state, fighting to protect human trafficking victims, fighting to protect victims of gangs, fighting for those that are being taken advantage of from an elder abuse standpoint " incumbent Republican Attorney General Chris Carr said in response.
The Georgia abortion law does not allow a pregnant woman to be prosecuted, Carr said, and Jordan's claim is a scare tactic.
"If anyone, it's the [medical] providers that are provided for in this law," he said. "It would be up to the district attorneys to make that determination."
Jordan hit back, pointing out that the Georgia abortion law specifies that an embryo is a person and this new legal definition could allow prosecution of pregnant women.
"When we think about the homicide statute, the manslaughter statute … the child abuse statute, all of that would actually apply … to a pregnant woman if she were to harm the embryo," Jordan said. "It's ridiculous to say that this law does not let a prosecutor go after a woman because it's clear that it does."
The candidates also sparred over crime. Carr pointed to his track record in prosecuting human trafficking and gang crimes. He also said Jordan missed many key votes – including on laws about crime – while she was in the state legislature.
Jordan said crime has increased over 60% in the state and that Carr had done nothing to address the issue.
She said she is a supporter of the Second Amendment but believes in gun control measures such as red-flag and safe-storage laws.
"As the next attorney general, I'm going to work with local police departments and agencies to get illegal guns off the streets and out of violent street gangs," Jordan vowed.
Carr also decried the role of federal overreach and touted his support for free enterprise and competition in Georgia.
"Number one, I believe in the power of the free enterprise system," he said. "I believe in the rule of law."
Carr pointed to his decision to join other states in a lawsuit over an executive order issued by President Joe Biden to stop construction on the Keystone Pipeline.
"I've tried to protect lives, livelihoods and liberty over the past six years," Carr said. "In fighting for the Constitution, I'm fighting for American jobs, lower gas prices, and less reliance on evil regimes that hate us."
In response, Jordan accused Carr of focusing more on filing lawsuits against the federal government than prosecuting crime.
"People in this state do not feel safe," she said. "He's actually sued the Biden administration more than he's gone after gangs or sex traffickers."
Libertarian Martin Cowen also weighed in, taking Carr's position against federal overreach but agreeing with Jordan's stance on protecting abortion rights.
Cowen, like Jordan and Carr, graduated from the University of Georgia School of Law.
"The next attorney general for the state of Georgia shall be a graduate of the University of Georgia law school," Cowen said. "Go Dawgs!"
Early voting in Georgia continues through Nov. 4, the last Friday before Election Day Nov. 8.
This story is available through a news partnership with Capitol Beat News Service, a project of the Georgia Press Educational Foundation.