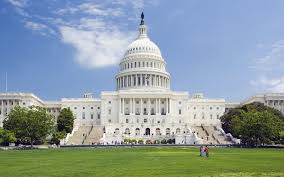 ATLANTA – Inflation and rising interest rates are squeezing small businesses in Georgia and across the country, several small business owners from Georgia testified Friday during a congressional field hearing in Peachtree City.
"Costs for everything have increased tremendously," Lisa Winton, CEO of Winton Machine Co. in Suwanee, told members of the U.S. House Ways and Means Committee.
Winton said her company, which employs 40 workers, saw a 49% increase in sales after Congress passed tax cuts in 2017 sought by then-President Donald Trump, allowing her to hire additional employees. However, changes in tax policy by the Biden administration threaten the company's profitability, she said.
Specifically, Winton cited limits now being placed on tax deductions for interest paid on business loans and on expensing of capital investments.
"Both of these changes are like a tax on manufacturing growth," she said.
Matt Livingston of West Point, who owns a restaurant and residential construction business, said inflation is forcing him to raise menu prices, while a workforce shortage has forced him to close the restaurant at times. In some cases, employees failing to show up for work have said they can make more money staying home and collecting unemployment benefits, he said.
Livingston said he used to own four restaurants but had to close three because he couldn't find enough workers.
"Employees expect higher pay for less work," he said. "There's no concept of an honest day's work for an honest day's pay."
Republicans on the committee blamed President Joe Biden for pursuing policies that hurt small businesses.
"If we continue to raise taxes on small businesses and disincentivize people to go to work … small businesses will close," said Rep. Drew Ferguson, R-West Point.
From the other side of the aisle, Rep. Suzan DelBene, D-Wash., said the Biden administration has helped small businesses by creating manufacturing jobs and has helped their employees by lowering health-care costs and extending the federal child tax credit.
Rachel Shanklin, Georgia director for the advocacy group Small Business Majority, urged Georgia policy makers to enact a state-level earned income tax credit and to expand the state's Medicaid program, which she said would create 56,000 jobs and insure an additional 500,000 Georgians.