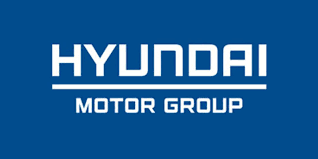 ATLANTA – The new Hyundai electric vehicle manufacturing plant being built in Bryan County is continuing to pay dividends for Georgia and the coastal region.
Hyundai Mobis, one of the world's largest automotive suppliers, will invest $926 million in an EV Power Electric system plant in Bryan County that will eventually create at least 1,500 jobs, Gov. Brian Kemp announced Tuesday.
Hyundai Mobis is the second EV supplier to unveil plans to set up shop near the Hyundai EV plant since the Korean automaker broke ground on the $5.5 billion project late last month. Auto parts manufacturer Joon Georgia announced Nov. 7 it will invest $317 million in a new manufacturing plant in Bulloch County that will create 630 jobs, making it the first confirmed supplier for the new Hyundai EV plant.
"When we celebrated the groundbreaking of Hyundai's new electric vehicle and battery manufacturing facility in Bryan County, we knew it would unleash transformational job creation and investment in that entire region of our state," Kemp said. "As we announce the second supplier in just two weeks to locate in that area, we're excited to see their impact on the surrounding communities and the growing list of other job creators that will soon follow."
The EV Power Electric system plant will expand Hyundai Mobis' footprint in Georgia. Hyundai Mobis has operated a manufacturing facility with about 1,200 employees in West Point since 2009 as a supplier to the nearby Kia plant.
"Hyundai Mobis' investment project in Bryan County reflects an acceleration in the development of the EV supply chain in Georgia's auto industry," said H.S. Oh, vice president of Hyundai Mobis' Electric Powertrain Business Unit. "We're going to be a major production player in the EV market, and that's going to trigger more growth within the sector."
Construction on the 1.2 million-square-foot Hyundai Mobis plant in Richmond Hill is expected to start as early as January, with production due to begin in 2024.
The Georgia Department of Economic Development worked on the Hyundai Mobis project in partnership with the Development Authority of Bryan County, the Georgia Ports Authority, Georgia Power and the Technical College System of Georgia's Quick Start program.
This story is available through a news partnership with Capitol Beat News Service, a project of the Georgia Press Educational Foundation.