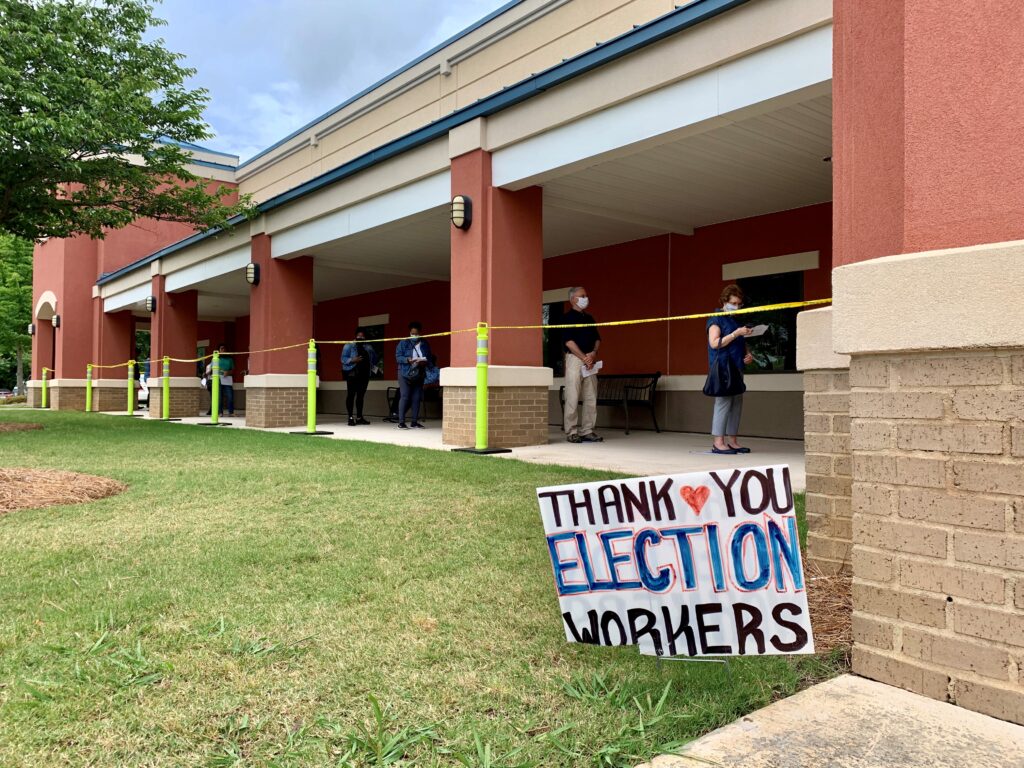 ATLANTA – A new poll of battleground states gives Democrats the advantage in both the Georgia governor's race and the U.S. Senate contest, but only if the party can get its voters to the ballot box.
Republican Gov. Brian Kemp is leading Democratic challenger Stacey Abrams by 8 points – 51% to 43% – according to the survey of likely voters conducted by Boston-based Beacon Research on behalf of the nonprofit Environmental Project.
However, when the poll asked respondents who said they were unlikely to vote in November, Abrams was up 46% to 34%.
The same dynamic occurred in the Georgia Senate race, although in this case, Democratic Sen. Raphael Warnock led Republican challenger Herschel Walker both among likely and unlikely voters.
Warnock was 5 points ahead of Walker among likely voters – 48% to 43% – but enjoyed a huge advantage of 48% to 22% among those who said they weren't likely to vote.
"This data reveals a significant turnout opportunity for Georgia Democrats if they are able to bring low-propensity voters off the sidelines," the poll's executive summary stated.
The survey of 3,296 registered voters in Georgia, Arizona, Nevada, and Pennsylvania was conducted online between July 5 and July 20.
Overall, the poll found Democratic Senate and gubernatorial candidates in the lead despite the Republicans' edge on the generic congressional ballot.
One-third of the respondents in the four states listed inflation and the economy as the most important issue. Nine percent ranked "protecting abortion rights and reproductive rights" as a top priority.
Climate change finished in the top-3 concerns when voters were asked about "long-term" priorities.
Respondents were sourced from a marketplace of online panels, and quotas based on age, gender, ethnicity, and education were used to recruit a representative sample of registered voters across each state.
This story is available through a news partnership with Capitol Beat News Service, a project of the Georgia Press Educational Foundation.