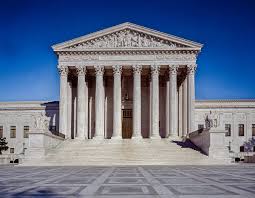 ATLANTA – The U.S. Supreme Court overturned the 1973 Roe v. Wade ruling on abortion Friday, heralding a new era for dealing with a controversial issue that has split the nation for decades.
"The Constitution does not confer a right to abortion," Associate Justice Samuel Alito stated in the 5-4 ruling in Dobbs v. Jackson Women's Health Organization.  
The case examined a Mississippi law banning abortion after 15 weeks. Five of the justices (Alito, Clarence Thomas, Neil Gorsuch, Brett Kavanaugh, and Amy Coney Barrett) agreed with Alito's opinion.  
Chief Justice John Roberts wrote a concurring opinion that upheld the Mississippi ban on abortions after 15 weeks but argued the court should not have overturned Roe. Justices Stephen Breyer, Sonia Sotomayor, and Elena Kagan dissented.  
States will now be able to decide how they want to handle abortion without any federal guardrails.
"The authority to regulate abortion is returned to the people and its elected representatives," the decision states.
In Georgia, Republican Gov. Brian Kemp steered the so-called "Heartbeat Law" through the General Assembly in 2019, prohibiting most abortions after the detection of a fetal heartbeat, typically around the sixth week of a pregnancy, before many women know they are pregnant.
A U.S. District Court ruling in 2020 deemed the Georgia law unconstitutional, putting it on hold.
The state appealed to the 11th U.S. Circuit Court of Appeals. The appellate court said it would hold off on a decision until the Supreme Court ruled definitively in the Dobbs case.

"We have just filed a notice in the 11th Circuit requesting it to reverse the district court's decision and allow Georgia's Heartbeat Law to take effect," GOP state Attorney General Chris Carr said Friday. "The U.S. Supreme Court's decision in Dobbs is constitutionally correct and rightfully returns the issue of abortion to the states and to the people – where it belongs."
Georgia Democrats blasted the Supreme Court as a blow to women's rights.
"The basic right of having control over one's own body will now wholly depend on the action of leaders that we elect at the state level," said state Sen. Jen Jordan, D-Atlanta, who is challenging Carr for attorney general. "Our fundamental rights are on the ballot this November."
The gubernatorial candidates weighed in as well.
"Today's landmark ruling is a historic victory for life," Kemp said. "I look forward to its impact on the legal proceedings surrounding our historic LIFE Act and hope our law will be fully implemented and ultimately protect countless unborn lives here in the Peach State."
"This mean-spirited, political decision will only prevent access to safe abortions and exacerbate crises in our state by preventing medical professionals from providing their patients with lifesaving care," said Democrat Stacey Abrams, who is running against Kemp. "I want to lead One Georgia — a state where women have the right to choose, control their bodies and not have their rights stripped away."

This story is available through a news partnership with Capitol Beat News Service, a project of the Georgia Press Educational Foundation.