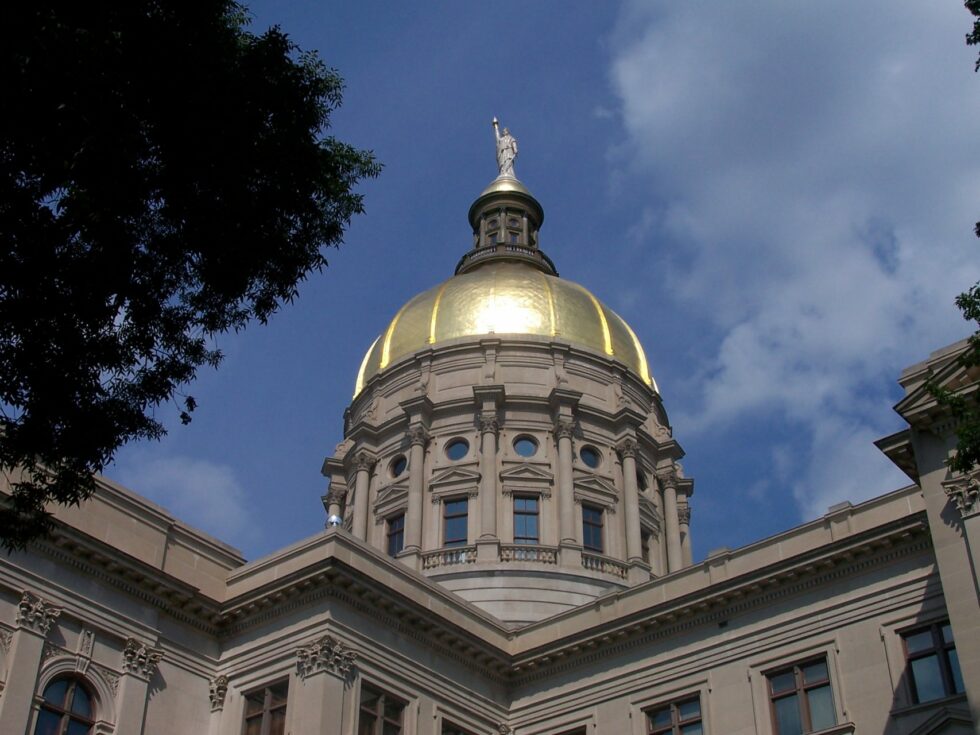 The Georgia Senate passed two measures Monday to bar top state and local elected officials from continuing to draw paychecks after being charged with a felony for abusing their office.
Legislation to clamp down on paying suspended state officials comes after it was recently revealed former state Insurance Commissioner Jim Beck has continued receiving his salary for nearly two years since being suspended following his indictment on felony fraud charges.
The two measures sponsored by state Sen. Larry Walker III, R-Perry, would prevent suspended officials awaiting trial on felony abuse-of-office charges like Beck from receiving pay.
One of his measures would put to voters whether to bar pay for statewide officials like Georgia's governor, secretary of state and insurance commissioner. The other would apply the same ban on pay for county and city elected officials.
Speaking from the Senate floor on Monday, Walker called his proposal a "common-sense measure" that would keep accused felons from abusing the state's highest elected offices while awaiting trial.
"As elected officials we have a duty to be good stewards of the taxpayers' money," Walker said. "In the business world, we would not pay two employees to do one job, and you wouldn't pay someone convicted of a felony to do a job."
Walker's two measures passed in the Senate with only one opposing vote from Sen. Bill Cowsert, R-Athens. They now head to the state House of Representatives.
State law currently allows suspended officials to keep their salaries if they have not yet been convicted on the felony indictments they face.
That scenario sparked anger after Beck's replacement, current Insurance Commissioner John King, told lawmakers earlier this year his indicted predecessor has been taking home his $195,000 salary since his May 2019 suspension.
That's on top of taxpayers also paying King's salary to do the job from which Beck was suspended. In all, state officials told lawmakers Beck had received roughly $343,000 in compensation since his suspension.
Federal authorities allege Beck orchestrated a scheme to steal more than $2 million from the Georgia Underwriting Association, where he worked for five years before being elected insurance commissioner in 2018. He faces 38 charges including wire fraud, mail fraud and money laundering.
Beck has denied the charges and pleaded not guilty in U.S. District Court for the Northern District of Georgia. His trial is scheduled to begin next month.