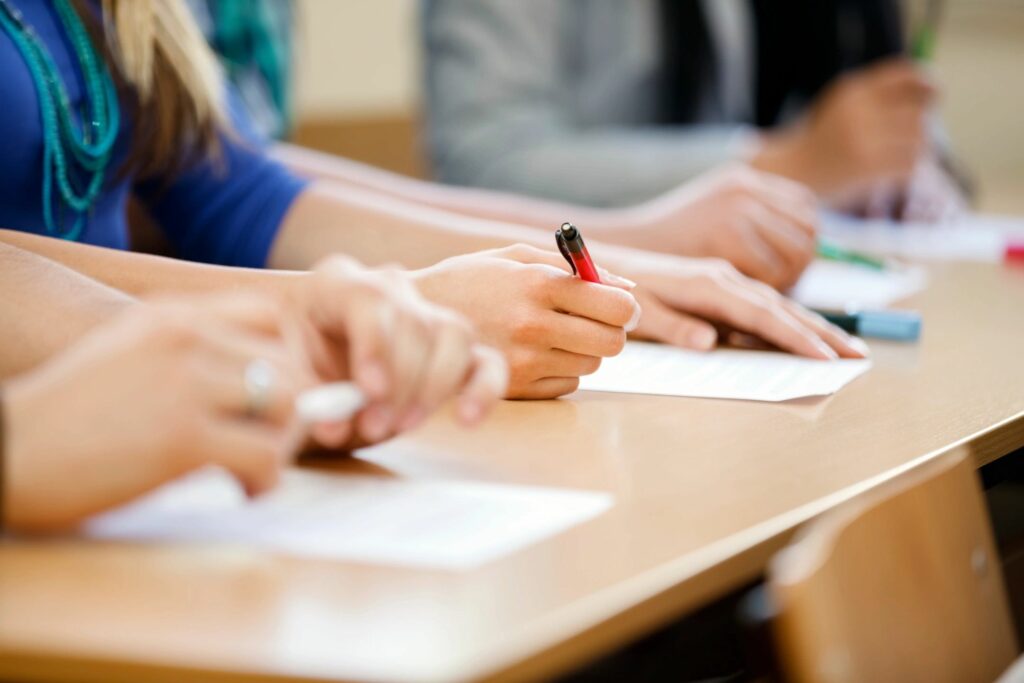 Proposals to raise the age Georgia children can drop out of school from 16 to 17 and to nix discipline reporting from a required school performance rating were the focus of debate between Georgia Senate lawmakers on Wednesday.
Students in Georgia public, private and home-school programs may drop out when they turn 16 under current state law. A bill sponsored by state Sen. Lester Jackson, D-Savannah, would raise the mandatory attendance age to 17.
Separately, state law also requires Georgia schools and school districts to publish ratings based on a five-star scale showing a school's climate including student health, safety, attendance and discipline rates. A bill introduced by Sen. Jeff Mullis, R-Chickamauga, would remove discipline from that evaluation criteria.
Both bills' fates look up in the air after state lawmakers on the Senate Education and Youth Committee flashed signs of support and opposition at hearings Wednesday. No votes were taken to send the bills to the Senate floor or kill them in committee.
Backers of Jackson's bill raising the dropout age argued it would keep kids who abandon school from landing in jail and costing the state millions of dollars annually to incarcerate them. Jackson estimated it would cost the state magnitudes less to keep more 16-year-olds in school than to house them in jail.
"I'm not saying this is a cure-all," Jackson said. "But it is one more step in the process for giving kids more opportunities for improvement."
Other lawmakers from both parties questioned whether older students who drop out to work jobs to support their families or are simply not cutting it performance-wise should be forced into classes. Truancy officers tasked with tracking down kids who cut classes could also see their caseloads shoot up.
"I really don't believe the people dropping out of high school are on a college or university track," said Sen. Lindsey Tippins, R-Marietta. "If we can give them career training, give them a truncated high school experience … we'll actually get a much greater return on the investment."
Supporters of the second bill Wednesday said removing discipline reporting from school-climate ratings would encourage teachers to actually punish bad-acting students rather than shirking that responsibility. Many schools skip disciplining students to avoid facing poor scores that could hurt future enrollment, Mullis said.
"We believe more discipline actions will be taken to help the teachers, to help untie their hands and allow the administrators to actually discipline students that are in problematic arenas," Mullis said during a hearing earlier this week.
Several lawmakers were skeptical about clouding over discipline data from school climate ratings, even though an amendment to the bill Wednesday would still make that data publicly available on its own. Doing so could also prevent holding schools accountable for frequent behavioral issues among students.
"The fact is that school discipline is related to school climate," said state Sen. Elena Parent, D-Atlanta. "If you divorce these two things, then it's like throwing the baby out with the bath water."
Senate Education and Youth Committee Chairman Chuck Payne, R-Dalton, did not say Wednesday when he might schedule the two bills for committee votes.