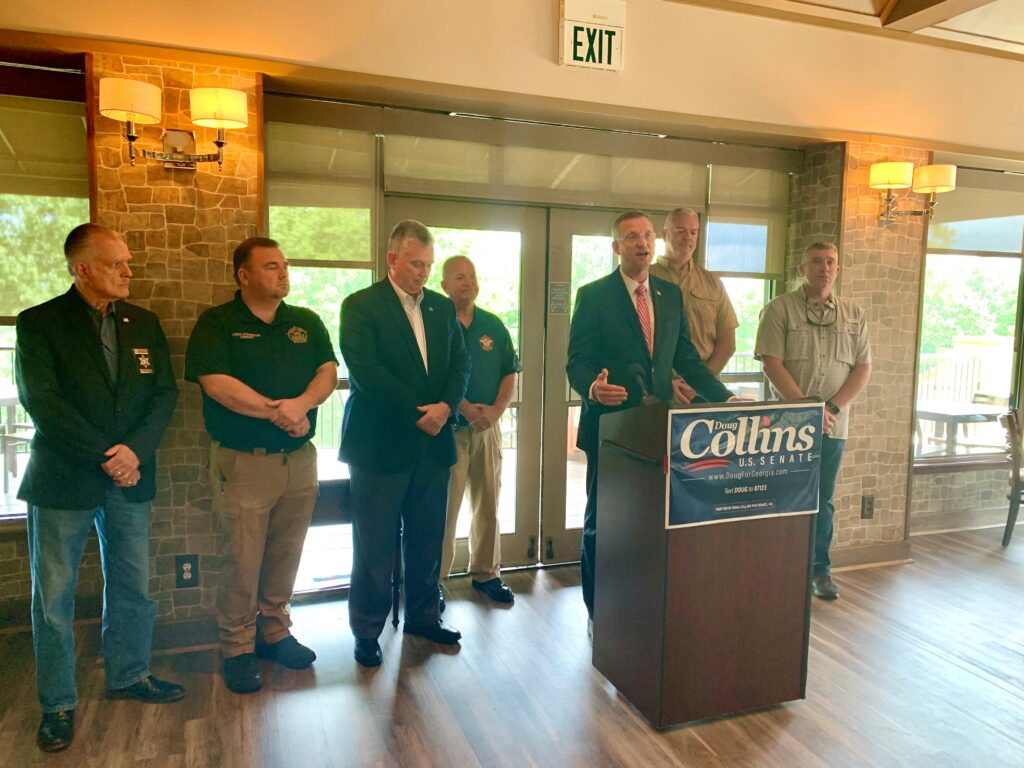 U.S. Rep. Doug Collins touted support Thursday from 41 Georgia sheriffs in his campaign to unseat U.S. Sen. Kelly Loeffler as the two Republicans seek to stake a claim as the staunchest supporter of law enforcement.
Collins' backing by sheriffs comes as he aims to fend off recent attacks on his record as a former defense attorney, which the four-term congressman has dismissed as baseless.
Collins spoke at the Georgia Sheriffs' Association's summer conference on Lake Lanier Thursday, drawing praise from several sheriffs and former state Department of Public Safety Commissioner Col. Mark McDonough.
"It's more than simply just saying, 'I support law enforcement,'" Collins said. "For me, it's actually doing something about it."
Historically, sheriffs' endorsements have been coveted by Georgia candidates, particularly in more conservative parts of the state where police support often runs deep.
Loeffler, R-Ga., who made a video appearance at the conference earlier this week, has drawn endorsements from around a dozen local sheriffs and district attorneys as she seeks to cast herself as more of a law-and-order candidate than Collins.
She has also made supporting police a central plank in her platform over the past month, highlighting legislation she brought recently to withhold federal funds from communities that reduce police funding and broaden penalties for convicted gang members.
"We have to make sure that our brave men and women in blue know that we have their back," Loeffler said at a recent campaign stop. "That we will never stop supporting them because they keep all of us safe."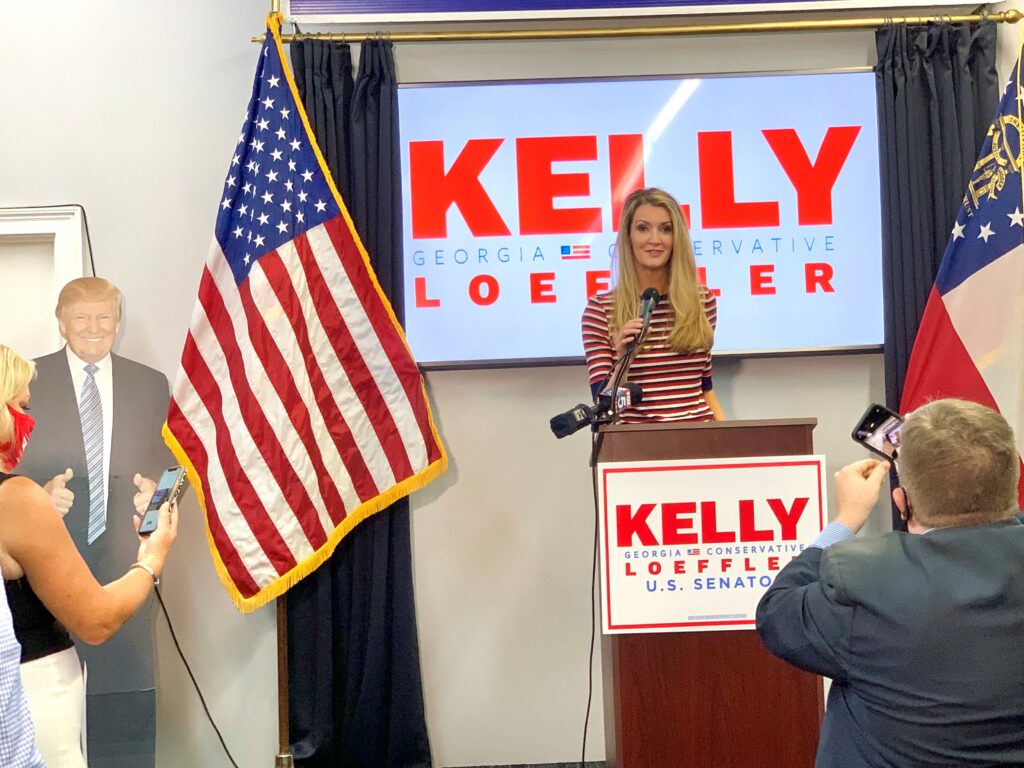 Policing and criminal justice issues have taken center stage on the Republican side of the race to fill the remaining years in the term of former U.S. Sen. Johnny Isakson, R-Ga., who retired late last year. Loeffler was appointed to hold the seat until the special election in November.
Collins and Loeffler have both gravitated toward opposition to calls for reducing funds for local law enforcement agencies and criticism of recent protests against police brutality and racial injustice, particularly those done under the banner of the Black Lives Matter movement.
But Loeffler homed in on her Republican opponent earlier this month with a campaign ad pointing out Collins' stint as a defense attorney in Gainesville, noting his firm took on several clients facing gang, drug trafficking and assault charges.
Following that ad, Loeffler's campaign released a statement signed by nine Georgia sheriffs who accused Collins of having "made a career out of putting the interests of criminals before the safety of Georgia's families."
On Thursday, Collins called aspects of the ad "despicable", stressing the clients noted in the ad that his firm represented were all court-appointed and indigent.
"Senator Loeffler seems to like the Constitution except that part about the right to counsel," Collins said.
"What it tells me is Senator Loeffler would rather scare people than actually deal with the issues of law enforcement and the law enforcement community," he added.
The back-and-forth over law enforcement support also comes amid a new poll released earlier this week by Monmouth University, which shows Loeffler leading Collings by 6 points.
Loeffler has hailed the poll as an indication of sturdy support among conservative voters at this stage in the campaign.
"This most recent polling shows that Senator Loeffler has all the momentum on her side – and that support for her strong conservative message only continues to grow," said Loeffler's communications director, Stephen Lawson.
Collins downplayed those projections Thursday, noting results from other polls that give him an edge and describing polls in general as "a snapshot in time" that are not set in stone.
"I hope she believes it because nobody else does," Collins said.
The special election for Loeffler's seat, which is an open contest involving candidates from all parties on the same ballot, is slated for Nov. 3. A runoff would be held in January if no one candidate gains more than 50% of votes, a strong likelihood with 21 candidates on the November ballot.