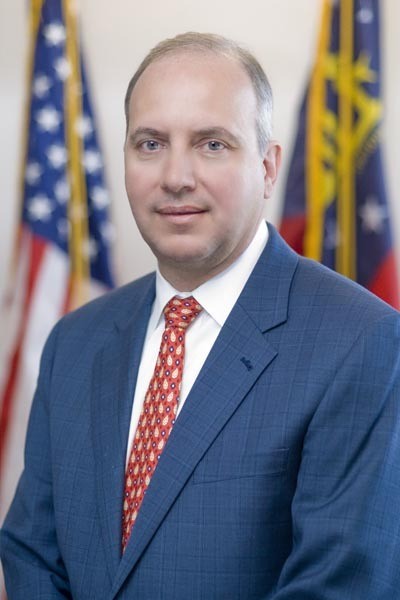 Rick Dunn
ATLANTA – There's been some major shuffling of posts inside the Kemp administration.
Gov. Brian Kemp Friday named Rick Dunn, currently director of the Georgia Environmental Protection Division (EPD) to take the reins at the Governor's Office of Planning and Budget (OPB). Dunn will succeed OPB Director Kelly Farr, who is leaving state government for the private sector.
"I'm grateful for Rick's continued willingness to serve his fellow Georgians as he returns to OPB, where he made valued contributions as the deputy director prior to his current role," Kemp said.
To replace Dunn at the EPD, the state Board of Natural Resources voted Friday to appoint David Dove, the governor's executive counsel, as interim director of the EPD. Dove also will continue serving as executive counsel.
The natural resources board also named Walter Rabon, currently deputy commissioner of the Georgia Department of Natural Resources (DNR), to move up into the commissioner's post. Current DNR Commissioner Mark Williams is about to become executive director of the Jekyll Island Authority.
In other moves, Kemp appointed Russell Carlson, currently chief health policy officer for the state Department of Community Health, to step up to commissioner of the health agency. He will succeed Caylee Noggle, who is leaving for the private sector.
The new positions for Dunn, Dove, and Rabon take effect July 1. Carlson's new job with the DCH starts Aug. 1.