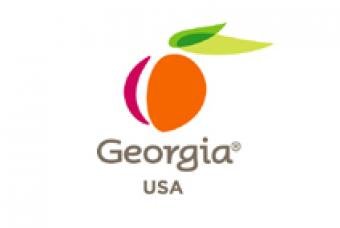 ATLANTA – The U.S. Department of Agriculture (USDA) has declared 18 Georgia counties natural disaster areas due to damage to the state's peach crop and other commodities caused by March freezes.
The declaration will allow the USDA's Farm Service Agency to extend emergency credit to Georgia farmers.
"I'm grateful to USDA Secretary [Tom] Vilsack for recognizing the importance of delivering much-needed relief to Georgia farmers following the untimely freezes in March," state Commissioner of Agriculture Tyler Harper said Tuesday.
"Since the freeze, we've worked with our farmers and producers to ensure USDA clearly understood the severity of the situation and the needs of those impacted by the freeze. Georgia peaches are a symbol of the success of our state's No.-1 industry, and this much-needed relief will help farmers and producers bounce back better than before."
The 18 counties listed in the disaster declaration – primarily in North and Middle Georgia – include Banks, Crawford, Fannin, Gilmer, Habersham, Hall, Jackson, Johnson, Macon, Madison, Meriwether, Monroe, Peach, Pike, Taylor, Towns, Union and Upson.
Farmers in the following 38 contiguous counties also are eligible for assistance: Barrow, Bibb, Butts, Clarke, Coweta, Dawson, Dooly, Elbert, Emanuel, Forsyth, Franklin, Gordon, Gwinnett, Harris, Hart, Houston, Jasper, Jefferson, Jones, Lamar, Laurens, Lumpkin, Marion, Murray, Oconee, Oglethorpe, Pickens, Rabun, Schley, Spalding, Stephens, Sumter, Talbot, Treutlen, Troup, Washington, White, and Wilkinson.
USDA loans can be used for a variety of recovery requirements including replacing farm equipment or livestock, reorganizing a farm operation, or to refinance specific loans. The Farm Service Agency reviews all loans based on the extent of losses, available security, and ability to repay.
The application deadline is Feb. 26 of next year.