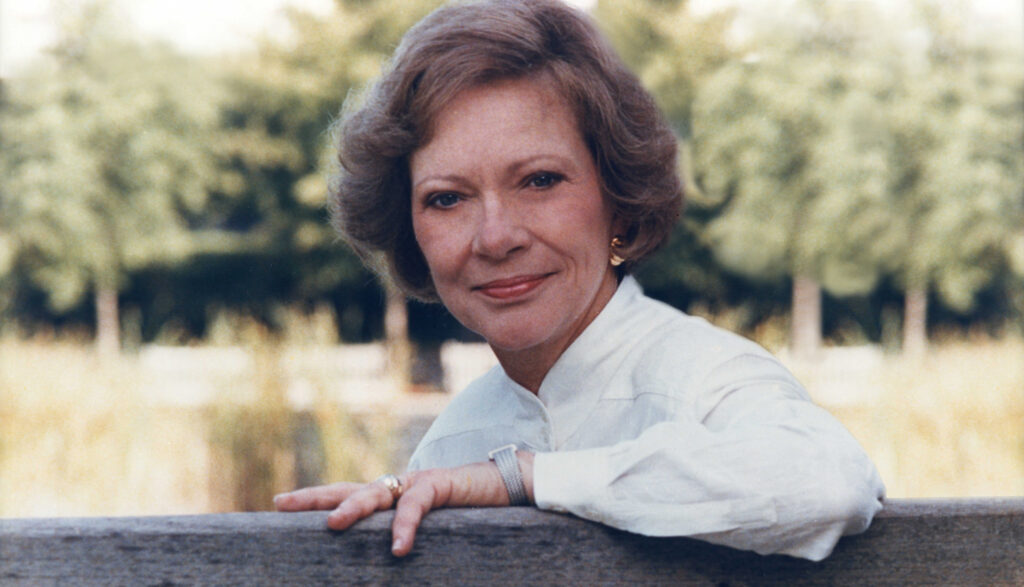 Rosalynn Carter (Photo credit: The Carter Center)
ATLANTA – Former First Lady Rosalynn Carter has dementia, according to a statement the Carter Center released Tuesday.
"She continues to live happily at home with her husband, enjoying spring in Plains and visits with loved ones," the statement read.
Tuesday's announcement came just more than three months after former President Jimmy Carter entered hospice care at the Carters' home in Plains. Jimmy Carter is 98 and the longest living former president in U.S. history, while Rosalynn Carter is 95.
The statement noted that Mrs. Carter has been a leading mental health advocate going all the way back to the early 1970s, when she was Georgia's first lady while her husband served as governor. One in 10 older Americans have dementia, a condition characterized by memory impairment and a progressive loss of intellectual functioning.
"We recognize, as she did more than half a century ago, that stigma is often a barrier that keeps individuals and their families from seeking and getting much-needed support," the Carter Center statement read. "We hope sharing our family's news will increase important conversations at kitchen tables and in doctor's offices around the country."
The statement also noted Mrs. Carter's work as founder of the Rosalynn Carter Institute for Caregivers.
The Carter Center announced in February that President Carter had begun receiving hospice care at home, news that touched off a flurry of media articles looking back at his life as a peanut farmer turned Democratic politician followed by decades of service after leaving the White House as a human rights advocate and affordable housing volunteer with Habitat for Humanity.
"We do not expect to comment further and ask for understanding for our family and for everyone across the country serving in a caregiver role," the statement read.