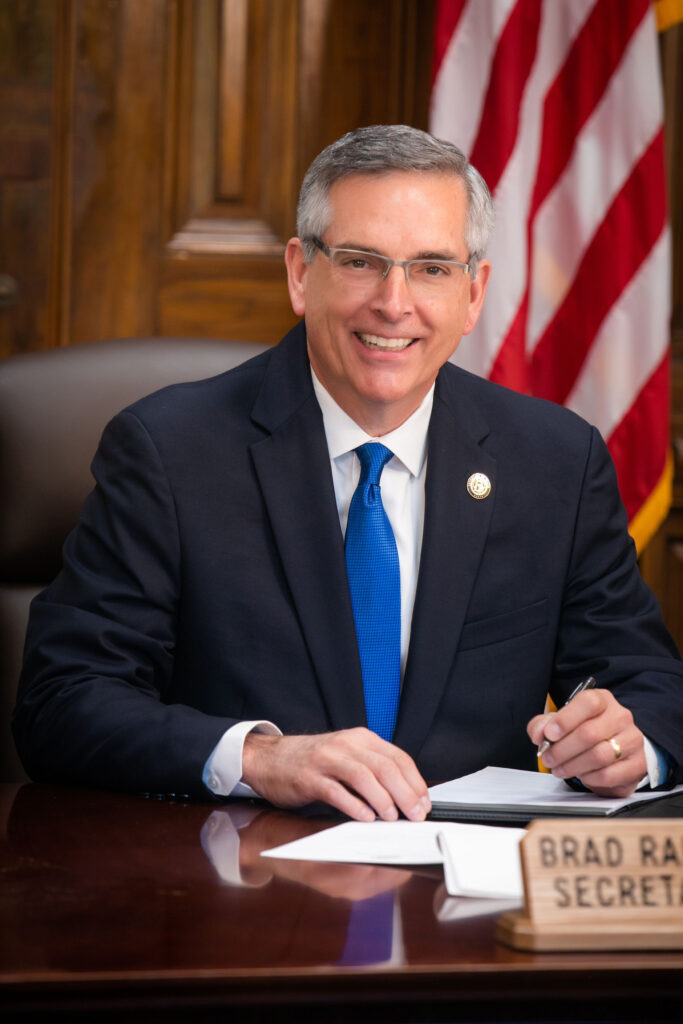 Georgia Secretary of State Brad Raffensperger
ATLANTA – A new commission formed by Georgia Secretary of State Brad Raffensperger to look for ways to reform a business licensing process critics say is hampering workforce development held its first meeting Monday.
The GA Works Licensing Commission includes Raffensperger; Gabriel Sterling, interim director of the secretary of state's Professional Licensing Division; Republican and Democratic state lawmakers; and economic development leaders.
The group will work to identify barriers to growing Georgia's workforce posed by the state's antiquated, cumbersome business licensing process and come up with recommendations for streamlining the process by getting rid of unnecessary requirements.
Georgia's workforce of 5.3 million is constantly changing, since the Peach State ranks 7th in the nation in domestic migration, Raffensperger said.
"People are moving here because it's a good place to raise a family and build a career," he said.
Specific challenges include helping spouses of active-duty military personnel transferred to Georgia from out of state get licenses to pursue professions such as nursing and helping paroled prison inmates navigate the licensing system after being released.
The secretary of state's office offers 507 different types of professional licenses that are overseen by 41 licensing boards administratively attached to the state agency. Currently, a record 570,000 Georgians hold professional licenses.
"It's very difficult to administer these things," Sterling said.
The secretary of state's office has made some changes recently to reduce the number of license applications that linger for a year or more and increase the number that are being processed in 30 days or fewer.
The agency also plans to begin rolling out an online application and licensing system this fall.
"This is going to be a fundamental change in how we do this," Sterling said.
But Sterling said there still will be value in the new commission considering why the state requires so many types of licenses for Georgians to do business and examine whether to get rid of some that don't seem necessary.
But Rep. Brian Prince, D-Augusta, a member of the commission, cautioned against watering down current licensing requirements to the point that they don't protect "public safety, health, and welfare," the purpose of having professional licenses.
"We have to have standards," he said.
Raffensperger said the commission will meet several times this summer and fall to develop recommendations in time for the General Assembly's 2024 session.