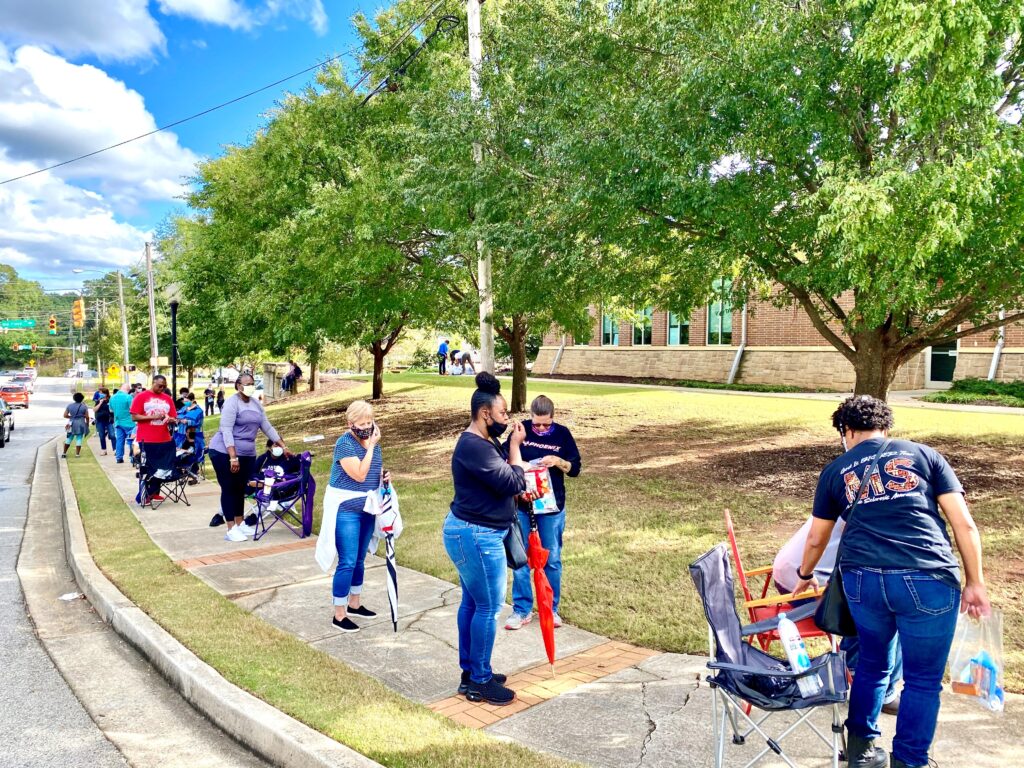 ATLANTA – Gov. Brian Kemp won't be on the ballot next year, but his leadership committee will be hard at work.
The Georgians First Leadership Committee (GFLC) announced a six-figure voter contact campaign Wednesday on behalf of Republican candidates in competitive legislative districts.
Kemp won a second term in office last November, while Republicans maintained control of both the state House and Senate.
"Following resounding victories at the ballot box last year, Governor Kemp delivered on his campaign promises this legislative session," said Cody Hall, senior advisor to the committee.
"Working with the General Assembly, Governor Kemp enacted nearly $2 billion in tax relief, signed new measures to go after criminal street gangs and keep our communities safe, restored the HOPE Scholarship to cover all tuition costs, and raised teacher pay for the third time since taking office. GFLC will be sharing those accomplishments with voters."
The voter contact campaign will target six House districts currently represented by Republicans but considered vulnerable:
— House District 48, represented by Rep. Scott Hilton of Peachtree Corners.
— House District 53, a seat held by Rep. Deborah Silcox of Sandy Springs.
— House District 99, represented by Rep. Matt Reeves of Duluth.
— House District 117, a seat held by Rep. Lauren Daniel of Locust Grove.
— House District 151, represented by Rep. Mike Cheokas of Americus.
— House District 154, a seat held by Rep. Gerald Greene of Cuthbert.
The committee also is going after Democratic incumbents in the following five districts:
— House District 50, represented by Rep. Michelle Au of Johns Creek.
— House District 105, a seat held by Rep. Farooq Mughal of Dacula.
— House District 108, represented by Rep. Jasmine Clark of Lilburn.
— Senate District 7, a seat held by Sen. Nabilah Islam of Lawrenceville.
— Senate District 14, represented by Sen. Josh McLaurin of Sandy Springs.
Republicans in the General Assembly created eight leadership committees two years ago to be chaired by Georgia's governor, lieutenant governor, the general-election nominees opposing those two statewide incumbents and the heads of the majority and minority caucuses of the state House of Representatives and Senate.
Leadership committees can raise and spend unlimited contributions and accept donations throughout the year, including during the General Assembly sessions.
Legislative Democrats opposed leadership committees, arguing that allowing unlimited campaign contributions would increase the influence of special interests in Georgia politics.
However, both Kemp and Democratic gubernatorial nominee Stacey Abrams made good use of their legislative committees last year. By the November election, the two committees had combined to raise nearly $100 million.