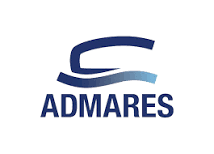 ATLANTA – A Finnish company that specializes in industrial manufacturing of buildings will construct its first U.S. manufacturing plant in Waycross, Gov. Brian Kemp announced Wednesday.
ADMARES will invest $750 million in the plant, which is expected to create more than 1,400 jobs.
"Projects like this prove that in every part of the state, Georgia has what job creators look for," Kemp said. "This project will not only bring more opportunities to hardworking Georgians, it will help innovate the home building industry at a time when we need more rural workforce housing."
ADMARES specializes in the mass production of buildings using proprietary technology. Its buildings have been used in both the residential and hospitality sectors. The company will work in partnership with Porsche Consulting, MHP – a Porsche company – and Siemens.
"With the rise of modern industrialization practices, we have combined our expertise to create a revolutionary robotic-driven manufacturing process that allows entire buildings to be manufactured at a factory rather than on a traditional construction site," said Mikael Hedberg, founder and CEO of ADMARES. "With our advanced technology, we are adopting successful practices that are common in other advanced industries."
Hedberg said Waycross is an ideal location for the plant because of the area's easy access to the Port of Brunswick as well as major highways and rail connections.
ADMARES will be hiring for positions in administration, management, engineering, IT, logistics, assembly, robotics maintenance and production. Interested individuals can learn more by visiting www.admares.com.
The Georgia Department of Economic Development worked on the project with the Waycross and Ware County Development Authority, Georgia Power and the Technical College System of Georgia's Quick Start program.