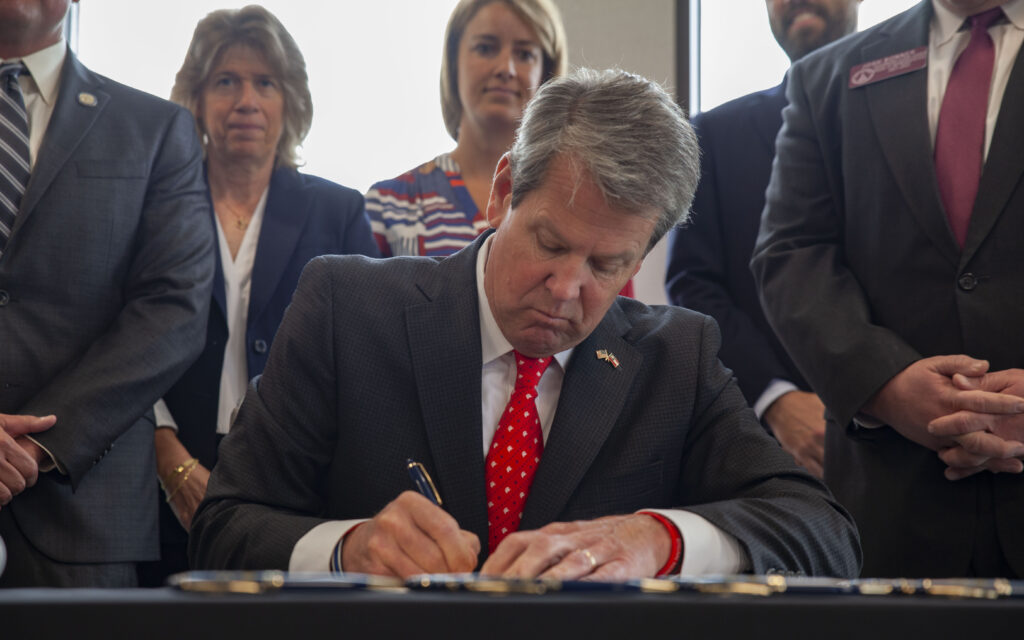 ATLANTA – Gov. Brian Kemp has signed a series of bills aimed at helping to fill the new jobs created by a wave of economic development in Georgia.
"The demand for a well-educated and skilled workforce has never been higher than it is today," Kemp said Thursday during a signing ceremony on the campus of West Georgia Technical College in Newnan. "I am proud to sign legislation that will streamline access to opportunity and help us fill the record-breaking number of jobs on their way to Georgia."
The governor signed a half dozen bills in all, including two measures establishing loan repayment programs for medical examiners and nursing instructors. Both the medical examiner and nursing fields have been plagued by workforce shortages in recent years.
A third bill will streamline the process for issuing occupational licenses for new workers moving to Georgia.
Kemp also signed legislation creating a three-year pilot program to help dual enrollment students gain access to HOPE Grant funds to pursue courses leading to high-demand professions. Another bill will change the ACT test requirements for high-achieving students pursuing Zell Miller Scholarships to align with SAT test requirements.
Finally, Senate Bill 3 is intended to lower the barriers for recruiting employees to state government positions to help alleviate worker shortages.
All six bills sailed through the state House and Senate with minimal opposition.