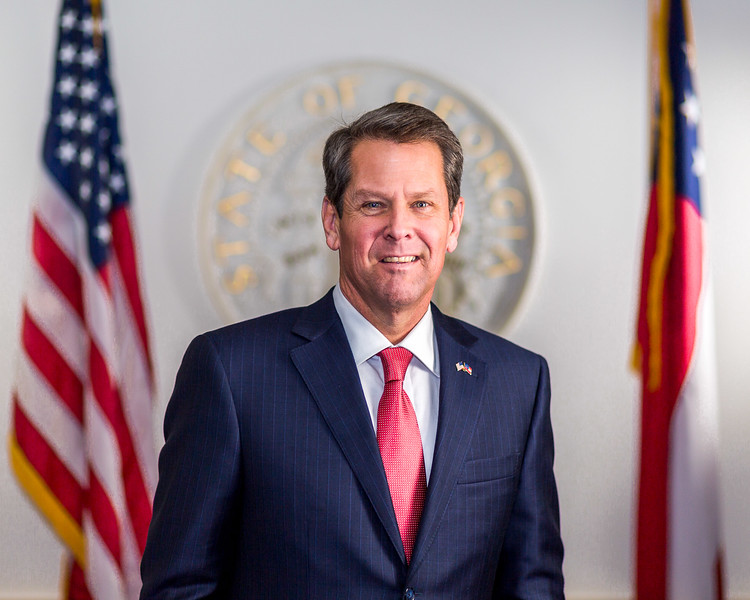 BUFORD – Gov. Brian Kemp signed a series of tough-on-crime bills into law Wednesday, including a crackdown on gangs recruiting minors.
"We're saying loud and clear, 'Come after our kids, and we will be coming after you,' " Kemp told members of the Georgia Sheriffs' Association at a conference at Lake Lanier Islands' Legacy Lodge. "We will not let up in Georgia until gangs are literally gone because their members are behind bars."
Majority Republicans in the General Assembly passed Senate Bill 44 – part of the governor's legislative agenda for 2023 – voting along party lines. The bill imposes tougher penalties for gang recruitment, including at least 10 years in prison for recruiting anyone under age 17 or with a disability.
Legislative Democrats opposed the legislation because of the mandatory prison sentences, arguing such prison terms take away discretion from judges. Democratic lawmakers also objected to a provision in the bill restricting judges' abilities to allow people to be released without bond if they have been convicted of bond jumping within the past five years.
The other bills Kemp signed Wednesday enjoyed bipartisan support. The list included measures to:
— increase penalties for criminals who deliberately damage critical infrastructure, including power stations and water supplies.
— make it harder for thieves to sell stolen items including catalytic converters.
— create a grant program to help local law enforcement agencies investigate and prosecute motor vehicle crimes.
— eliminate a requirement that prosecutors disclose the home addresses and other personal information of non-sworn employees of law enforcement agencies called to testify at criminal trials.
— allow law enforcement officers to request that their personally identifiable information be removed from local, publicly available property records.
—  establish the offenses of interfering with or harming a public safety animal or search and rescue animal and provide for punishment.
— designate Sept. 11 as First Responders Appreciation Day.