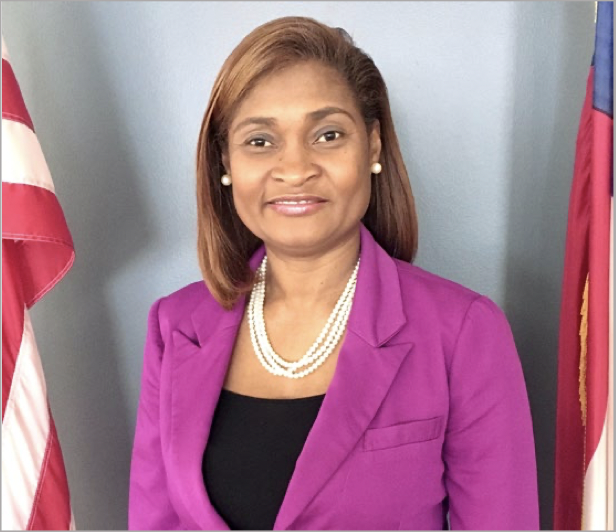 ATLANTA  – From fish sticks and canned fruit to feed prisoners to a 22-foot pontoon boat for the state Department of Natural Resources, Georgia buys a lot of goods and services to keep the state running.  
State and local government contracts with businesses to provide goods and services amount to about $4.5 billion each year.
A report the Georgia Department of Administrative Services (DOAS) issued last month outlines steps the state could take to ensure small and minority-owned businesses have a shot at winning those lucrative pieces of the state business pie. 
The report stems from an executive order Gov. Brian Kemp signed last July requiring the DOAS to explore ways to increase the amount of state business conducted by small businesses and businesses owned by minorities, women and veterans.
The agency surveyed more than 600 small businesses to learn about their experiences with the state's contracting process. The survey remains open, but the DOAS has already compiled and published the first round of the results. 
The DOAS has named Julian Bailey, who has been with the agency for close to a decade, as its small business and supplier diversity manager. Bailey will work to increase engagement with the targeted business groups.  
"The push is to make sure that we're leveling the playing field for all these businesses, that they're no longer left behind, that they have an opportunity to be able to participate in the state's bid processes," Bailey told Capitol Beat.
Many businesspeople who responded to the survey said they often do not know about relevant opportunities and lack sufficient time or staff to develop bids. These small businesses also lack ready access to capital or fall short of the insurance and bond amounts required to do business with the state.
The new report recommends appointing a small business liaison at each state agency and University System of Georgia institutions to help facilitate business owners' access to the bidding process. The liaison would conduct outreach and training and help identify bid opportunities.
The state also should increase its "matchmaking" services for businesses interested in the bidding process. This would give small business owners the chance to meet representatives from larger contractors and state agencies and showcase their offerings.
"We plan to partner with all these different organizations, all these different chambers [of commerce] at the local level, to make sure that we are not leaving anyone behind," Bailey said. "We're making sure that everyone is able to participate in the state's bid process."
The report said Georgia should test out an informal bidding process that would allow businesses to submit informal bids via email for contracts that are $100,000 or less. Such a system would encourage small businesses that are deterred by complex bidding processes.
The state also should decrease the insurance and bond requirements for some state contracts to increase the number of businesses eligible to bid, the report recommended.
About a third of the survey respondents said they face challenges getting sufficient capital to expand a business. Georgia's Department of Community Affairs plans to expand a small business credit program to increase the amount of capital available for small and minority- owned businesses.  
The DOAS already sponsors a number of training resources for business owners interested in bidding for a state contract. A seven-week training class the agency started for small businesses recently concluded training 32 potential suppliers about doing business with Georgia.  
"This is a great opportunity, for the state to say, 'You know what? We're going to make a difference as it relates to minority-owned, women-owned and veteran-owned businesses,' " Bailey said.
The DOAS also manages procurement processes for smaller government entities, like county commissions and local school boards.
Charlie Maddox, who serves on the board of the Department of Community Affairs and helped connect Black chambers of commerce from across the state to the new program, said small local suppliers can often meet local governments' needs best.  
"Our goal is to let the small employers know what's out there, and also to match them up with what they are capable of providing," Maddox said. "Some of these things can be done locally, by people that live in a community."
Government contracts can provide a steady income and stability to small businesses, Maddox said.
"We want …. the potential business operator out there [to think] that this might be an opportunity for me," he said. "They may be in Hahira, Georgia, and say 'Oh, there's these opportunities. … I want to be connected to that.' "
Independent advocates praised the new initiative but said some checks and balances are needed to fully deliver on expectations.
"We are happy to see Governor Kemp acknowledging the importance of creating small business equity with the announcement of the Small Business and Supplier Diversity Initiative Report," said Rachel Shanklin, Georgia director of Small Business Majority, a small-business advocacy group.
Shanklin urged Kemp to expand Medicaid and take other steps to promote equity in Georgia.
"We hope that the governor will tackle ongoing equity problems in the state through impactful and meaningful policies that increase diversity and remove barriers to long-term resources," she said.
"Efforts to provide more procurement access to minority-owned and small businesses are always a plus, provided that prevailing wage standards are part of the process to keep out potential contractors who offer relatively low contract bid amounts by paying their employees unlivable wages," added Ray Khalfani of the Georgia Budget and Policy Institute.  
"This initiative to expand access can provide a larger window of opportunity for minority business owners who seek to create better quality jobs and hire underserved workers."
This story is available through a news partnership with Capitol Beat News Service, a project of the Georgia Press Educational Foundation.