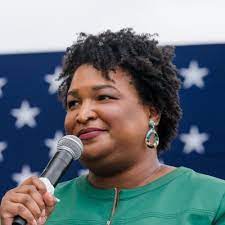 ATLANTA – Democratic gubernatorial candidate Stacey Abrams is vowing to raise teacher pay in Georgia to a minimum of $50,000 a year from the current $39,092.
Abrams called for fully funding education in the Peach State during remarks Sunday as she was endorsed by the Georgia Association of Educators (GAE), the state's second largest teacher organization.
"Central to our children's educational success is supporting the teachers, paraprofessionals and support staff who help us grow resilient children," Abrams said. "When our educators are highly valued and fairly compensated for their commitment to education, our children benefit."
Abrams' plan also would raise average teacher salaries from $62,500 to $73,500, moving Georgia from 21st in the nation in teacher pay to 10th.
Republican Gov. Brian Kemp has increased teacher pay in Georgia by $5,000 since taking office in 2019. The raises came in two installments, $3,000 in 2019 and the other $2,000 this year.
Kemp said Abrams' plan would result in "runaway government spending" and higher taxes.
"Following the lead of her pals in the Biden administration, Stacey Abrams' latest Hail Mary proposal for over $2 billion in new state spending annually joins an ever-growing pile of pie-in-the-sky plans that would make inflation worse and require higher taxes on Georgia families to pay for it all," Kemp campaign spokesman Tate Mitchell said Sunday.
But Abrams said the raises she is proposing are necessary to recruit new teachers and retain those who are dropping out of the profession or moving out of state. She said her plan could be implemented without raising taxes.
The GAE opposed several education measures Kemp steered through the Republican-controlled General Assembly this year, including a "Parents' Bill of Rights" establishing a process for parents to review curriculum and other instructional material for their children's classes and legislation restricting how racism and slavery can be taught in Georgia schools.
This story is available through a news partnership with Capitol Beat News Service, a project of the Georgia Press Educational Foundation.