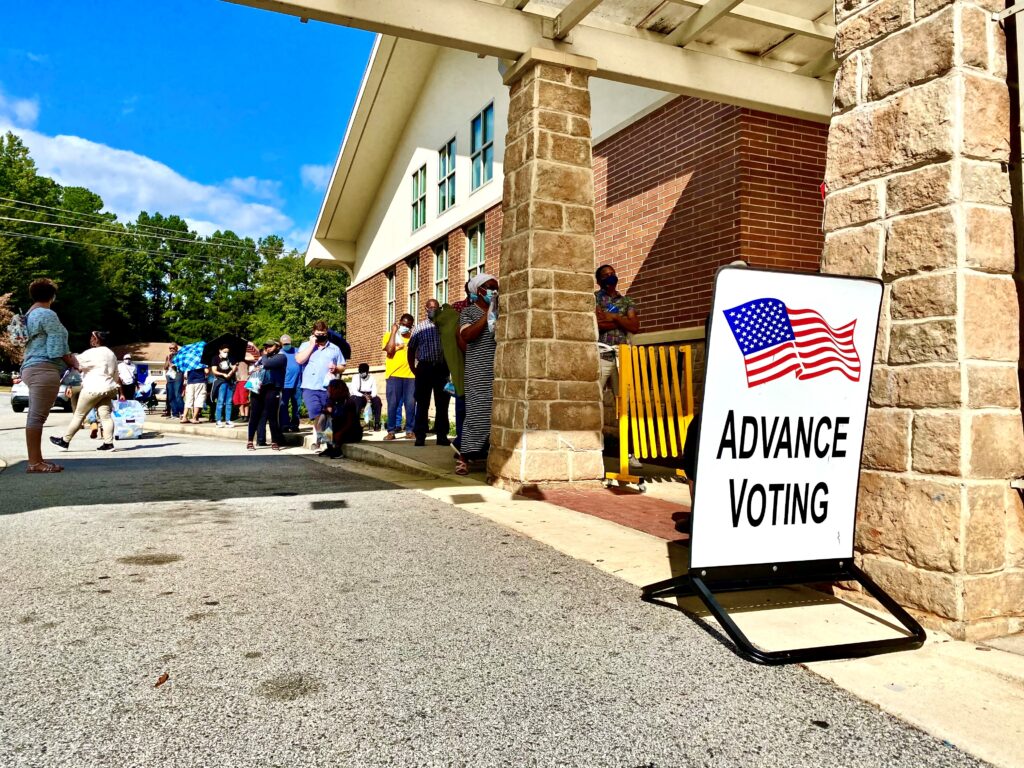 ATLANTA – A state Senate Committee Tuesday scrapped every part of a controversial Republican-backed election bill, leaving only a provision that would expand Georgians' ability to vote.
The version of House Bill 1464 the Senate Ethics Committee approved unanimously would require employers to give their workers up to two hours off to cast a ballot during the early voting period prior to an election. That would expand upon legislation the General Assembly enacted last year allowing employees time off from their jobs to vote on Election Day.
"This just broadens the ability to vote," said state Rep. James Burchett, R-Waycross, the bill's chief sponsor.
"It's certainly good for the voter and good for the employer," added Sen. Max Burns, R-Sylvania, the Ethics Committee's chairman.
When the bill left the House two weeks ago after passing on a party-line vote, it contained provisions aimed at ensuring ballot security through tighter controls on the transfer and custody of ballots. It also would have authorized the Georgia Bureau of Investigation to investigate complaints of voter fraud without being asked by local authorities, derided by critics as the "election police" provision.
Voting rights groups and local elections officials packed committee rooms during hearings on the bill, reminding Republican lawmakers that GOP Gov. Brian Kemp had promised not to push for further election law changes this year after last year's comprehensive overhaul of Georgia's election laws.
Senate Republicans responded by backing away from the bill's controversial provisions, at least for now.
"This is one of the most politicized issues across the country," Burchett said. "We'll just continue working on these issues that were in the bill and try to find some middle ground."
This story is available through a news partnership with Capitol Beat News Service, a project of the Georgia Press Educational Foundation.