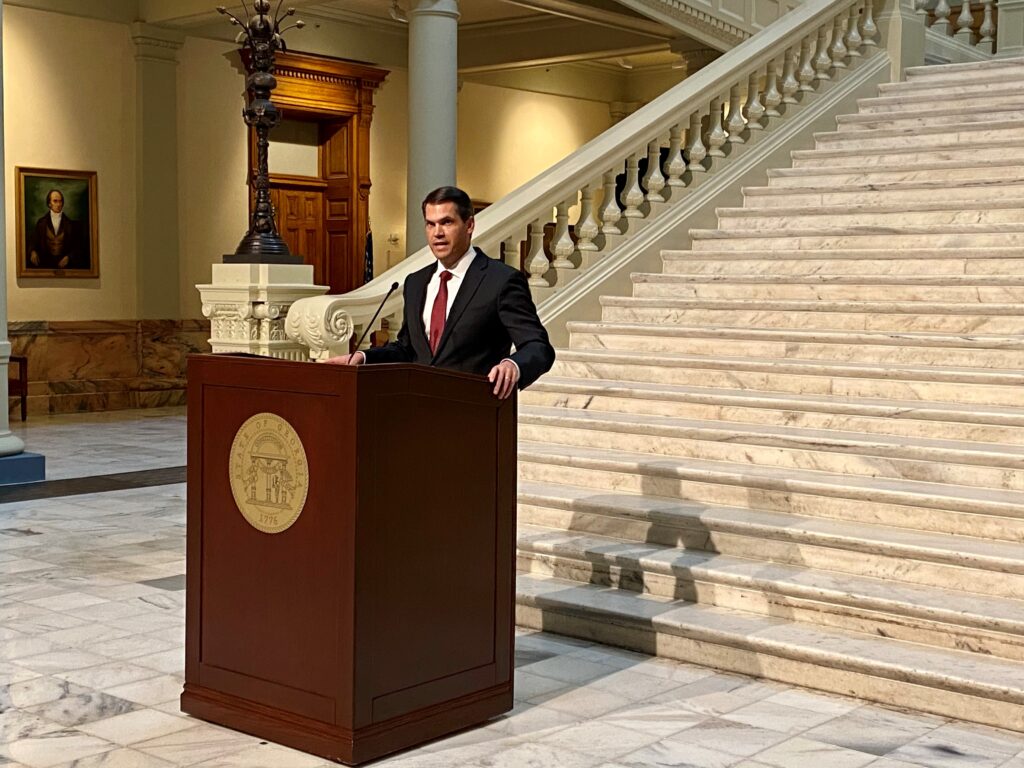 ATLANTA – The Georgia House of Representatives has passed legislation aimed at providing additional resources to local law enforcement agencies, a major priority of Lt. Gov. Geoff Duncan.
The "LESS" (Law Enforcement Strategic Support) Crime Act cleared the House 153-5 Wednesday after passing the state Senate in February.
The bill offers Georgia taxpayers a dollar-for-dollar income tax credit on contributions to public safety initiatives in their communities. It's modeled after the highly successful rural hospital tax credit Duncan championed back in 2016 as a member of the House.
Under Senate Bill 361, law enforcement agencies could use the money for police officer salary supplements, to purchase or maintain department equipment and/or to establish or maintain a co-responder program so mental-health professionals could help police officers de-escalate behavioral health emergencies.
"The LESS Crime Act is symbolic of what can happen when leaders seek solutions beyond the scope of government and promote good policy," Duncan said Wednesday. "Our legislation serves as a model for government entities around the country."
"The resources generated through the LESS Crime Act will significantly aid Georgia's 159 sheriffs in strengthening local public safety initiatives," added Terry Norris, executive director of the Georgia Sheriffs' Association.
The bill includes a statewide cap on the program of $75 million a year. Individual law enforcement agencies are limited to $3 million annually.
Single taxpayers could receive a tax credit of up to $5,000, with married couples filing jointly eligible for up to $10,000.
If signed by Gov. Brian Kemp, the legislation would take effect with the 2023 tax year.
Because of changes the House made in the bill, it must return to the Senate on Friday or Monday for final passage. The General Assembly is scheduled to adjourn for the year by midnight Monday.
This story is available through a news partnership with Capitol Beat News Service, a project of the Georgia Press Educational Foundation.