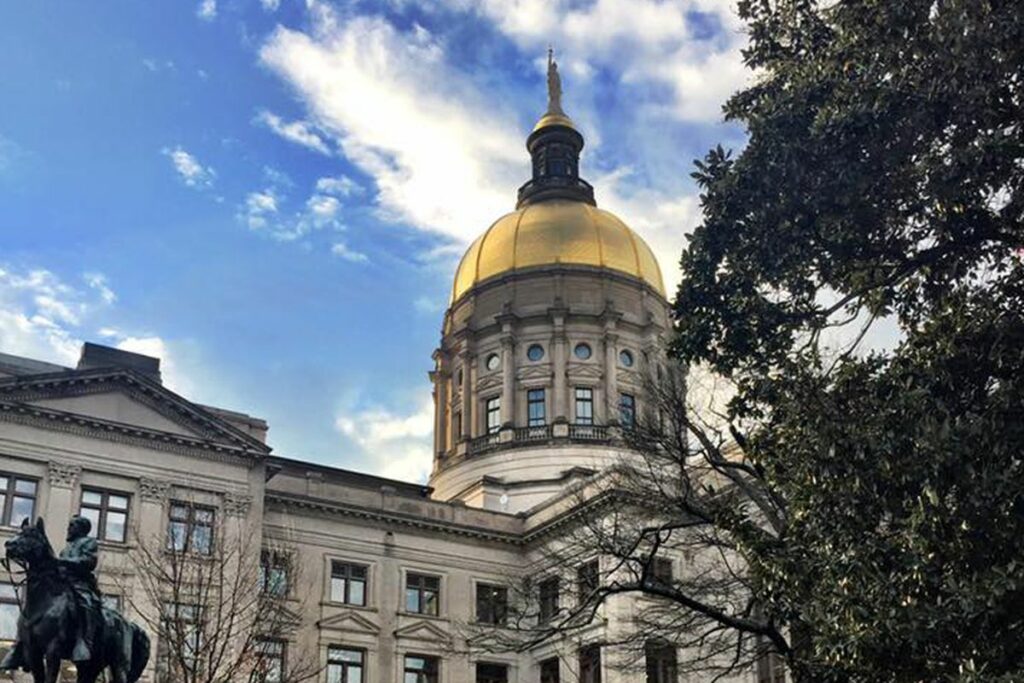 ATLANTA – The Georgia House of Representatives overwhelmingly adopted a $30.2 billion fiscal 2023 budget Friday that would increase state spending by 10.8% over the budget lawmakers passed last year.
A year ago, Georgia was struggling with a global pandemic that prompted businesses to close and lay off employees. The shaky economy left Gov. Brian Kemp and lawmakers uncertain of the impact COVID-19 would have on tax collections.
But tax revenues have been unexpectedly strong, allowing the governor and legislator to tee up election-year raises for state workers, teachers and university system employees.
"What a difference a year makes," said House Appropriations Committee Chairman Terry England, R-Auburn.
The fiscal 2023 budget, which takes effect July 1, would pour a record $11.8 billion into K-12 education, including more than $300 million to pay for $2,000 raises for K-12 and pre-kindergarten teachers.
The spending plan also would fully fund Georgia's K-12 student funding formula, which was cut during the early months of the pandemic.
Additional raises would go to correctional officers in Georgia's adult and juvenile prison systems, and to nurses and aides at state mental hospitals. Those agencies have been hit particularly hard by turnover.
The Department of Behavioral Health and Developmental Disabilities would receive a nearly $100 million influx of funding to help implement an overhaul of the state's mental health system. The mental health bill, which the House passed this week, is a top priority of House Speaker David Ralston, R-Blue Ridge.
The budget also includes a $900 billion bond package. However, the House didn't add as many building projects as usual because lawmakers decided to accelerate many projects by funding them with cash in the fiscal 2022 mid-year budget rather than with bonds.
Bond projects House lawmakers did add to the fiscal 2023 budget include $13 million for a planned expansion of the University of North Georgia's Blue Ridge campus – located in Ralston's House district – and $5 million for the Lake Lanier Islands Conference Center.
Rep. Donna McLeod, D-Lawrenceville, who voted against the budget, objected to a $12.7 million allocation for raises for correctional officers in four private prisons. Democratic lawmakers have opposed private prisons in the past as encouraging the warehousing of low-income African Americans incarcerated for non-violent crimes.
"This ensures we have a thriving school-to-prison pipeline with nice warm bodies," McLeod said.
The fiscal 2023 budget now moves to the Georgia Senate, which gave the mid-year budget final passage Friday in a unanimous vote.
The mid-year plan includes a $1.6 billion tax refund for all Georgia taxpayers and $5,000 raises for most state workers and university system employees. Non-teaching school employees, including cafeteria and custodial workers and school bus drivers, will receive $2,000 bonuses.
This story is available through a news partnership with Capitol Beat News Service, a project of the Georgia Press Educational Foundation.