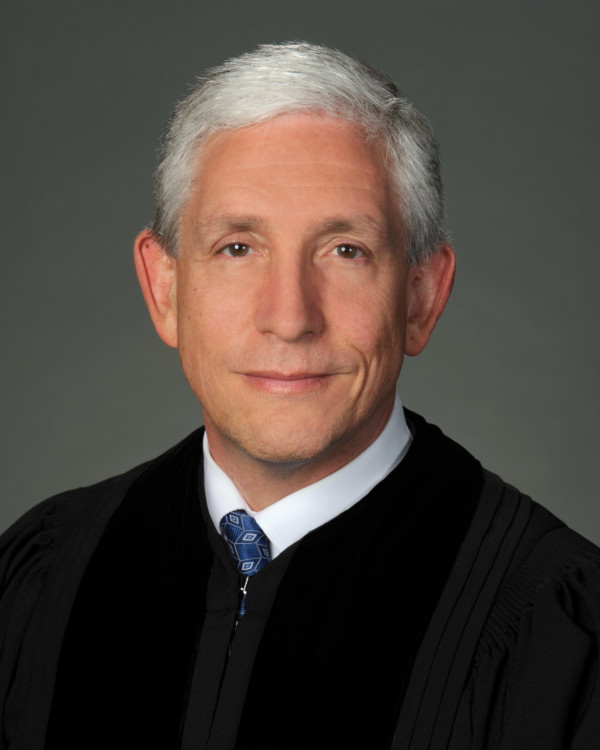 ATLANTA – Georgia's court system continues to suffer from case backlogs brought on by the coronavirus pandemic two years ago, David Nahmias, chief justice of the state Supreme Court, said Tuesday.
"Even when not halted entirely, our judicial system's capacity to conduct jury trials, and other proceedings that need to be done in-person, is significantly lower because of COVID," Nahmias told a joint session of the General Assembly in his first State of the Judiciary address since his colleagues on the bench elected him chief justice last year.
Nahmias said the courts have used remote proceedings to help keep cases moving.
"Judges tend to be set in their ways; we're not usually early adopters of new technology," he said. "But the pandemic forced us to adapt, and in two years we've probably made as much technological progress as we would have made in two decades otherwise."
But videoconferences are not appropriate for all cases. To deal with criminal cases that must be tried in person, Nahmias said, judges have found ways creative ways to socially distance participants, including using larger spaces for trials.
The Classic Center in Athens, James Brown Arena in Augusta and the Columbus Civic Center are among the venues that have hosted in-person trials, he said.
Nahmias praised Gov. Brian Kemp for allocating $110 million in federal COVID relief funds but noted the money is restricted to certain purposes by the federal government. He asked counties to step up and help by distributing some of their share of the federal relief funds to local courts.
"This will be the main issue that the judicial system in Georgia will be dealing with, not only until the rest of our society returns to more normal conditions, but for several years to come," Nahmias said. "I can pledge to you the continuing diligence and creativity of Georgia's judges at all levels."
This story is available through a news partnership with Capitol Beat News Service, a project of the Georgia Press Educational Foundation.