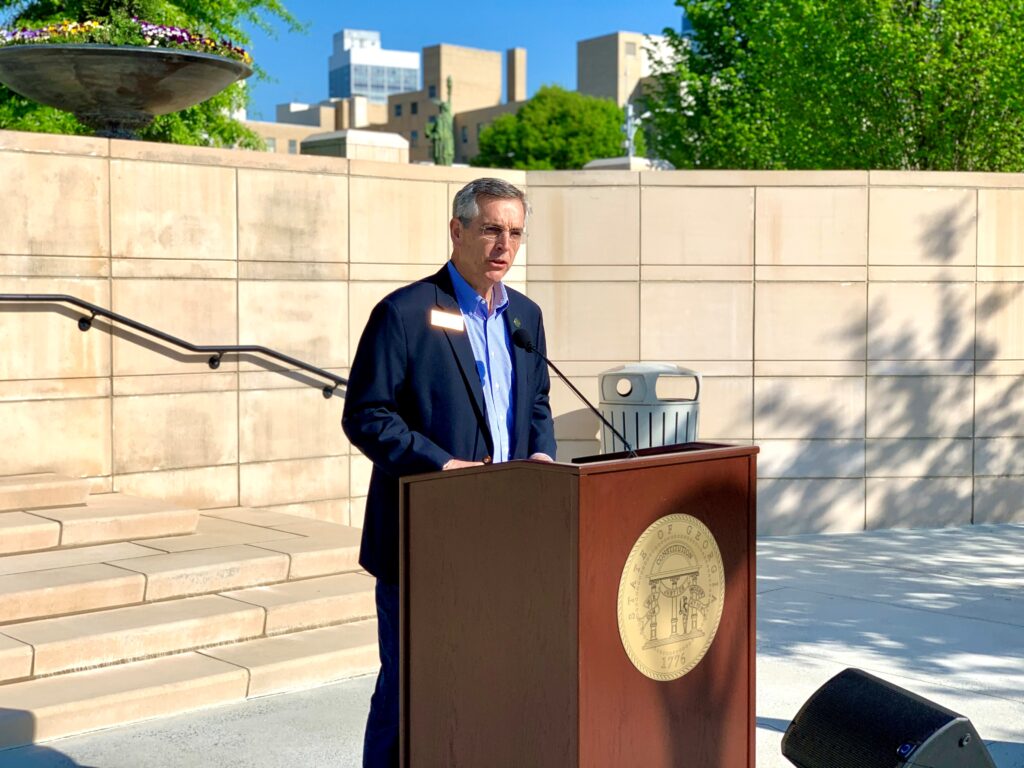 ATLANTA – Georgia Secretary of State Brad Raffensperger has filed a lawsuit to prod the Justice Department into acting on a Freedom of Information (FOIA) request the state agency submitted last summer.
The request sought information on any communications the Biden administration may have had with prominent liberal groups concerning a Justice Department lawsuit challenging the election law reforms the General Assembly passed last March.
Other than confirmations of receipt, the state has received no response to the FOIA request.
"Considering how blatantly political the Biden lawsuit against Georgia's common-sense election law was from the beginning, it's no surprise they would stonewall our request for basic transparency," Raffensperger said Wednesday.
The administration's lawsuit, filed in June, claimed Georgia's election reform law violated the federal Voting Rights Act by discriminating against Black voters.
The new law replaces the signature-match verification process for absentee ballots with an ID requirement. It also restricts the location of absentee ballot drop boxes.
"The provisions we are challenging reduce access to absentee voting at each step of the process, pushing more Black voters to in-person voting, where they will be more likely than white voters to encounter long lines," Kristen Clarke, the assistant attorney general overseeing the Justice Department's Civil Rights Division, said at the time.
Raffensperger's legal complaint charges the Justice Department stonewalling "is depriving plaintiffs and the public of vital information needed to determine the extent to which and by what methods the government is colluding or conspiring with outside entities to carry out a political agenda."
The complaint specifically names 62 outside individuals and entities, including Fair Fight Action, a voting rights group founded by 2018 Georgia gubernatorial candidate Stacey Abrams; the American Civil Liberties Union, and the Southern Poverty Law Center.
It also argues that states including Delaware, New York, Rhode Island, New Jersey, Maryland and Wisconsin have similar election rules yet are not being sued by the feds.
This story is available through a news partnership with Capitol Beat News Service, a project of the Georgia Press Educational Foundation.