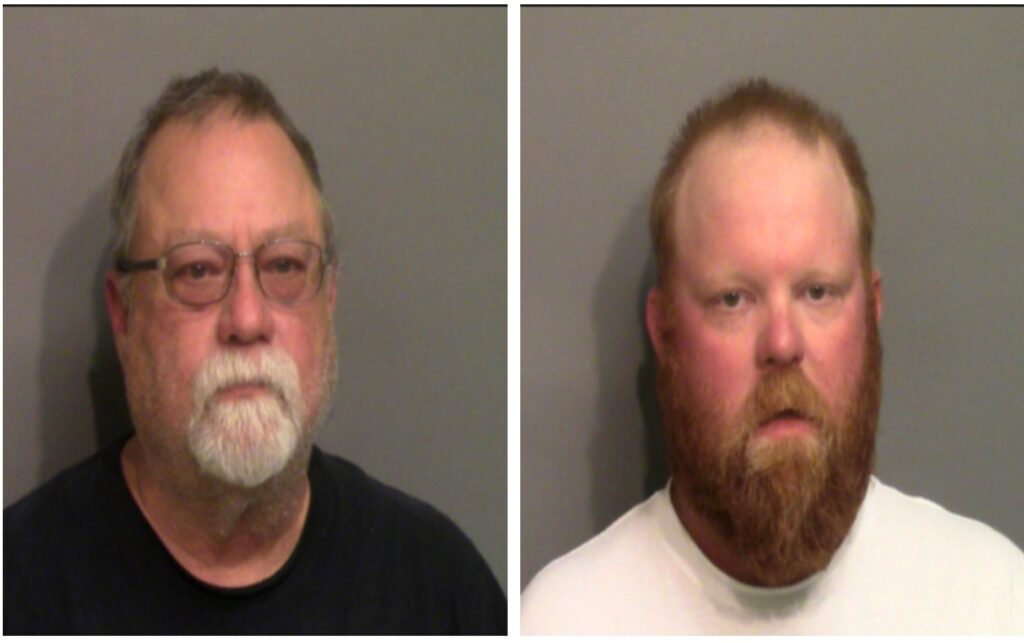 ATLANTA – A Glynn County jury convicted three white men Wednesday of murdering Black jogger Ahmaud Arbery in February of last year near Brunswick.
Greg McMichael, his son Travis and William "Roddie" Bryan were found guilty of a range of murder charges by a jury made up of 11 white and one black juror after 11 hours of deliberation.
Arbery, 25, died when the three men chased him in two pickup trucks and cut off his escape.  
Travis McMichael, who pulled the trigger, was convicted on all nine counts. While the others were not found guilty on every count, all three face possible life in prison.
The case attracted national attention and led the General Assembly this year to repeal Georgia's antiquated citizen's arrest law, which the defendants used in their defense.
Georgia elected officials on both sides of the aisle praised the verdict.
"The loss of Ahmaud Arbery was a tragedy that should have never occurred," Republican state Attorney General Chris Carr said. "Today's verdict brings us one step closer to justice, healing and reconciliation for Ahmaud's family, the community, the state and the nation."
"Tragically, America is still a country where a Black man is not safe going for a jog," added U.S. Rep. Nikema Williams, D-Atlanta. "We have much more work ahead so that little Black boys like my son Carter know that their Black lives matter.
"Although nothing can bring Ahmaud Arbery back, my hope is that his family can find some solace in knowing that those who murdered Ahmaud are being held accountable."
The two McMichaels and Bryan also have been indicted on separate federal hate crime and attempted kidnapping charges. They are due to face trial in February in the federal case.
This story is available through a news partnership with Capitol Beat News Service, a project of the Georgia Press Educational Foundation.