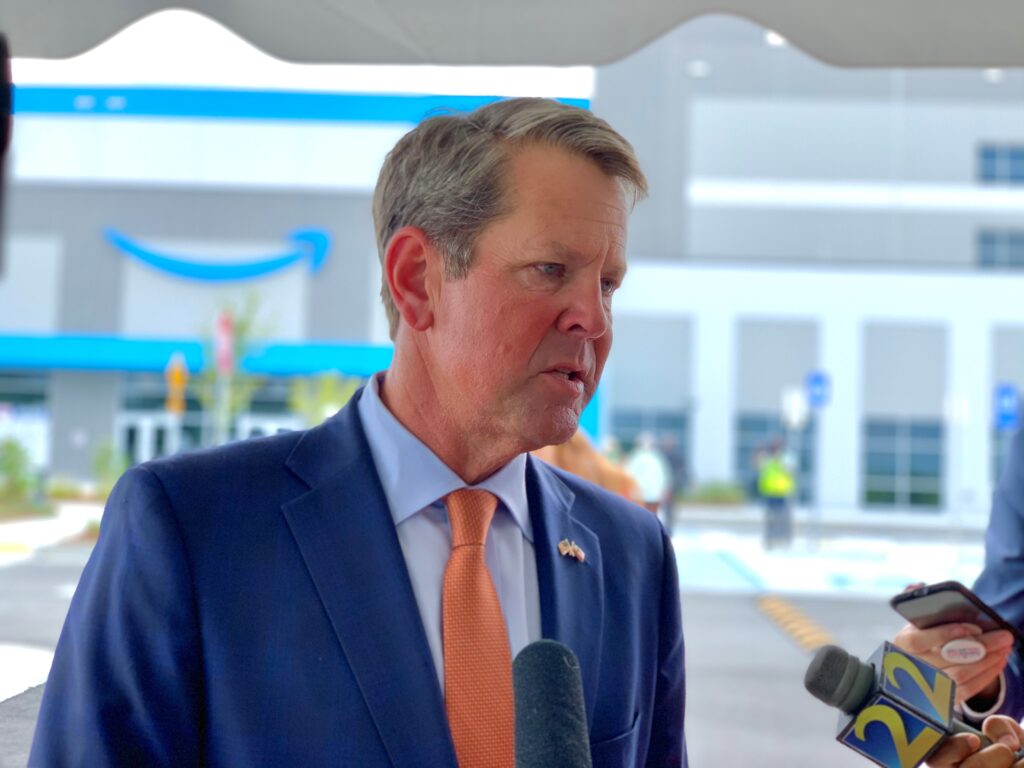 ATLANTA – Georgia is still on the minds of companies looking for a place to set up shop.
The Peach State has been designated the "top state for doing business" for the eighth year in a row by Area Development, the nation's leading corporate site selection magazine, Gov. Brian Kemp said Friday.
Kemp made the announcement in Columbia County at the grand opening of Amazon's newest robotics facility in Georgia.
"Thanks to our nation-leading workforce development efforts, resilient job creators, and strong pro-business environment, Georgia is emerging from the global pandemic with unprecedented economic momentum," he said. "My administration will remain focused on building on this solid foundation and continuing to bring more jobs and opportunity to hardworking Georgians across the state."
The executive publication's annual poll of approximately 50 leading site consulting firms from across the country considers 13 factors in choosing the top state for doing business. In addition to the top state award, Georgia earned a No. 1 ranking in five categories: overall cost of doing business, cooperative and responsive state government, competitive labor environment, workforce development programs, and available real estate.
"Over the last eight years, each award of the No. 1 state for business title from Area Development has been special," said Pat Wilson, commissioner of the Georgia Department of Economic Development. "But this year, in the face of a global pandemic and all the challenges associated with COVID-19 worldwide, it is especially gratifying to continue to be recognized for our partnership with the business community."
Georgia set new economic development records during the last fiscal year in spite of the pandemic. Nearly $11 billion in new investments during fiscal 2021, which ended June 30, represented a 46% increase over fiscal 2020, while 33,439 jobs created across the state beat the previous record by 5%.
This is story available through a news partnership with Capitol Beat News Service, a project of the Georgia Press Educational Foundation.