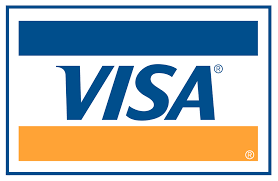 ATLANTA – Visa will expand its Georgia presence by opening a new hub in Midtown Atlanta, Gov. Brian Kemp announced Wednesday.
The project is expected to create about 1,000 jobs in the metro region during the next several years.
"Georgia is a growing hub for the fintech industry thanks in part to our strategic investment in workforce development initiatives," Kemp said. "I look forward to seeing the countless opportunities this significant expansion creates for hardworking Georgians."
Visa's new 123,000-square-foot hub at 1200 Peachtree St. is expected to open next year.
The office will represent a wide range of Visa teams and functions, with a particular concentration of technology and client services teams.
The company is actively hiring for careers in client services, product management, software development, risk and security, finance and more. Individuals interested in opportunities with Visa are encouraged to visit: https://vi.sa/AtlantaCareers.
"As the starting point for Atlanta's Transaction Alley, Fulton County is a national leader in fintech talent," Fulton County Commission Chairman Robb Pitts said. "We are thrilled such a strong company like Visa has decided to invest in our vibrant and tech-centric community."
The Georgia Department of Economic Development's Global Commerce Division partnered with Fulton County, the Metro Atlanta Chamber and Georgia Power on the project.
"Visa's investment in Georgia is a testament to the strong pipeline of diverse talent we continue to produce in the state," Georgia Commissioner of Economic Development Pat Wilson said.
"It is very exciting to see a company like Visa join our roster of world-renowned payment and fintech leaders that have chosen to invest and build the industry here."
This story is available through a news partnership with Capitol Beat News Service, a project of the Georgia Press Educational Foundation.