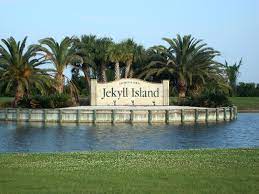 ATLANTA – Georgia will use $5.8 million in federal coronavirus relief aid to market a tourism industry that suffered losses during the pandemic, Gov. Brian Kemp said Thursday.
Travel spending, tourism jobs and overall economic impact from tourism have all declined during the pandemic, but the damage could have been worse.
Visitation to Georgia during fiscal 2020 nearly matched the record set during the previous fiscal year, as domestic overnight and day trips to and within Georgia helped offset the loss of international visitors and conventions.
Tourism generated 410,000 jobs statewide in fiscal 2020 and produced an economic impact of $53.72 billion. The Georgia Department of Economic Development has yet to release figures from fiscal 2021, which ended June 30.
The influx of COVID-19 relief funds to the agency's tourism division will help build on the success of the state's tourism recovery marketing campaign launched earlier this year,called Ready. Set. Georgia.
"This funding will help Georgia's travel and hospitality industry compete in a highly competitive marketing landscape," Kemp said.
The state's travel website also is performing well. ExploreGeorgia.org has recorded 15 consecutive months of record-breaking traffic, with more than 11 million visits during fiscal 2021, an increase of 59% over the previous fiscal year.
"Georgia is a beautiful, diverse state," state Commissioner of Economic Development Pat Wilson said. "Despite the challenges of the last year, with additional funding … there are optimistic signs that point to a tourism industry well positioned for future success."
This story available through a news partnership with Capitol Beat News Service, a project of the Georgia Press Educational Foundation.